Own pictures

Bulgaria
April 29, 2007 3:12pm CST
I read a discussion why many people online are afraid to upload their own pics as avatars. And i want to ask you something else: why many people force the others to send pics? I understand the curiousity, but what a shock is allways to hear /most from the men i chat with/ something what sounds like this: "If you dont send me a picture, i will not waiste my time to talk to you." Why, for God`s sake! Online we exchange just opinions! Does my opinion cost less if i am not a beauty or if i am a beauty- does it make me desired for a normal inteligent conversation?
9 responses

• United States
29 Apr 07
I'm not sure I understand the second part of your question but wanted to comment on the first part... I was in an abusive marriage and was afraid to post my real name or pic online for years after the divorce as a result. My ex tried to have me killed by two different people and kidnapped our son twice also. My internet income became to increase threefold when I finally got over my silly fears and did give my name and pic. It seemed to build trust in my audience. It only took a few months for my not net-savvy ex to find me after doing this but I no longer fear him anyway. My pic is obviously a glamour shot, I do not look like that in "everyday life" but was told that since it really goes along with my website, "Designing Life", that it reminded people of a show people respect called "Designing Women" - so I kept it, for now even though it is a few yrs old and not "the me before hairdo's and makeup", lol.

• United States
29 Apr 07
Wow! Thank you so much!! I am speechless now... :)

• United States
29 Apr 07
Well those who won't waste their time obviously have alternative motives of why they are online. They might be looking for more than idle conversation. I myself have no problem with posting my picture for I am not concern with how someone perceives my physical beauty I am here to share knowledge, awareness, friendship and guidance if needed.

• Bulgaria
30 Apr 07
That` s right- alternative motives! And you are a lovely woman and i think that you have noticed how their attitude changes... May be this is a code in the men`s nature: to react first to the picture, then to the inteligence and to the ability to comunicate.

• United States
29 Apr 07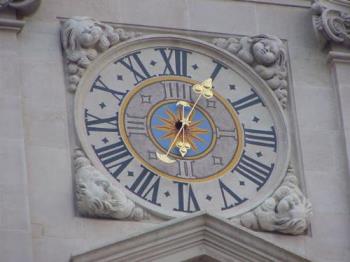 Are you talking about on here, or on online dating sites? I had that happen to me when I was using online dating, but there is no reason to HAVE to post a picture of yourself HERE on mylot.I won't do it for my own security reasons. No one here needs to know what I look like. And if they think they do and threaten to never talk to me again, so be it. It's their loss. That's actually really weird. You are better off without these creeps in your life.

• Bulgaria
29 Apr 07
I speak commonly. For the dating sites it`s normally-most of the people there go to flirt and for flirt the pics are necessary.But it`s the same when you enter chats or forums.Where the flirt is not the main idea for the contact. Or may be this is a phenomena only for Bulgarian chats and forum...i see, both of u are surpised...

• Philippines
30 Apr 07
for me, I dont care if my online friend has a picture or not.. but ofcourse I really want to see what he/she looks like. But Physical outlooks is not important.. what important is how he or she communicate with me.

• Philippines
30 Apr 07
yes,I've also encountered that thing you're saying bout chating,that when there's no picture no talk..but not only the men does that,also some women.. For me,I think these people doesn't want to have a formal conversation,but an indecent one..tsk.if u know what i mean...

• Poland
30 Apr 07
I think no one like to talk with a "ghost" and when we talk with someone we need to look at that person (even virtual)...I guess make sense ... When i talk with someone in real life i like that person to look in my eyes and i don't like people which hide their eyes...so,i guess is same in virtual world... just my opinion... augusta

• Bulgaria
30 Apr 07
It`s true too...but the virtual world is not a pale copy to the real one. It allows more possibilities to express yourself. I joined a forum of a woman i know, where she tried long mounths to convince the ladies to put their pics as avatars. She believes that everybody who post there, must stay on his words with his real face.Ok.It the beggining this was only a wish...she agitates it with good. And some women really put their pics there. But now she changed the rule: if you dont put your pic- you are not wellcomed, go away. And the reactions were sharp...and many people dont write there more. I think that if for her is most important to make a gallery of pics then to have active and interesting opinions...this forum is lost!

• United States
30 Apr 07
I would advise people not to do it. I post only part of my face and only very close friends can recognize it. As far as chat rooms...most people over there are guys looking for easy connection...many are married looking for young girls or any attractive woman and they don't care about your intellectual quality...... It is not only in Bulgaria….it is all over the Internet.. If you post your picture on Internet...it can be used in many ways including false id...and in many cases...identity theft...

•
30 Apr 07
Imet my partner through a chat room and although I didn't have my picture on the site, he still wanted to talk to me. It was a couple of weeks before he asked me if I had a picture and only then did I agree to send one. However, there are a lot of guys on chat sites that deliberately collect pictures of women and share them with their friends. They are not worth bothering with in my opinion.

• Malaysia
30 Apr 07
I agree with you , magica, It is not important whether to use your own picture avatar or other image as your avatar , nothing different ! the thing that make it different here is what you post & say.... It is meaningless , though you have real , superb & animating avatar but you psot nothing or nothing good ... TQ :D