What do you see first in anime ?

Indonesia
4 responses

• Singapore
30 Apr 07
Definitely the drawings. I like a very well drawn anime. I don't prefer the dubbing much as I prefer the original Japanese dubbed anime and just look at the subtitles. Some of the animes that I think are well drawn are Cardcaptor Sakura, Inuyasha, Sailor Moon, and most of the drawings by Clamp. I really like their style.

• Singapore
30 Apr 07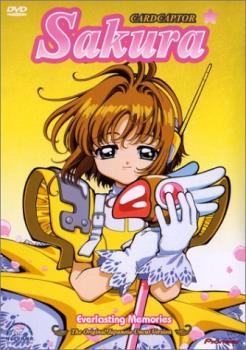 Hey, what happened to the image that I uploaded? Well, here it is again. I hope it uploads this time..

• Indonesia
30 Apr 07
I agree with you,natalie. Cardcaptor sakura always have great drawing. I like how they make sakura with her hair. And by the way, i like the picture. It's lovely.

• Singapore
30 Apr 07

Yep, Cardcaptor Sakura is one of the best. Have you seen Tsubasa Chronicles? It's also about Sakura and Syaoran but they're a little bit grown up and it's a completely different storyline from the previous Sakura. Most of the characters from Cardcaptor appeared. It is also made by Clamp but the drawings are a little bit different than the original Cardcaptor.

• Philippines
30 Apr 07
Maybe same as you, first of all the drawing and the characters, then the plot of the story and the voices and attitudes of each characters. If an anime has the following then it is really an interesting one to watch.

• Indonesia
30 Apr 07
well, ofcourse the story must be interesting, and then the picture must be clean and the color must be bright, also the dubbing voice must fit in..