Over the past months I have taken a journey.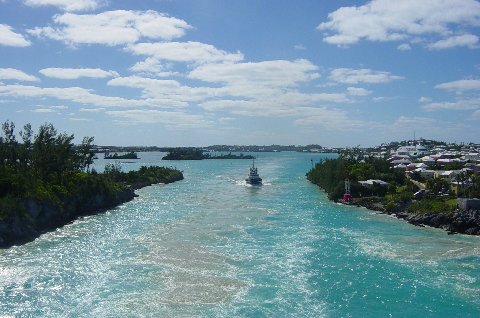 United States
April 30, 2007 12:47pm CST
Over the past months I have taken a journey. It was to rest and relaxation. A small island in my mind. I was getting sick hearing about me. I wanted to hear about how other people were living their lives, about weddings, about jobs and about struggles and triumphs. I have been reading a lot of e-mails, and just listening. Some times answering privately or simply just praying. Over the past years; I have shared stories about what brought me to this stage of my life. 13 years ago I was in a horrific traffic accident. I coded 2 times and have always wondered why I was given a second chance at life. The accident give me gifts. Yeah that is what I said. I have given me a change of life. While my body is physically poor, my spirit is lifted. I have often said "I need to get a life" and "I have too much time on my hands." Last night was a sleepless night. I twisted and turned thinking about just that. The life I needed was right before me. The time on my hands has given me a chance to be changed. At this old computer, I had met people I would never have met in all my years as a Travel Agent. I have had the opportunity to chat with folks from North Carolina, California, Utah,even over seas at the same time. I have shared joy and pain and was comforted by strong people. I have been IMed and asked for advice. I have had a good laugh and a good cry in the same day. When I would send out my stories, I would hold my breath and hit the send key. A lot of the time I would think "I don't even know why I thought this was interesting" Soon e-mail would return with messages of "Wow did I need to hear that" I would be encouraged by my readers more that I could ever say. Since I have been doing "My Thoughts" I have had the honor to meet a lot of you. Some even flew to Florida to meet me. I have tried to meet some on my travels out of Florida. The meeting was always the same. It was like meeting a long lost friend. 6 years ago I was given gift of an Irish Linen Hanky. It was from a large group of Internet friends that wanted to make their presence know on a happy occasion in my life. That hanky symbolized how I feel about the folks I have met here on my computer. It was pure white, like the emotions I get from you. It's threads interwoven are the numbers of friends I have made. The lace work is delicate like the souls I have touched. And the most important part of the hanky, is its strength; that is what all of you have given to me. I would love to hear your stories, your hopes and dreams and your sorrow and pain. One day I wrote a heart wrenching story. I really had doubts about telling my darkest pain, but in return I received over 300 e-mails telling me that my pain was forgivable. I was told that it was OK to feel like I was and would really like for you to have the same feeling. My soul flew that day. I was no longer a captive to sad feelings. This time out, I want to introduce you to each other. There are so many wonderful friends out there. I have reached household as far away as Europe and as near as 8 houses down the block. To the friends that have urged me to write again, thank you! The cob webs have been cleared. And my mind is less foggy. I will be sitting here and thinking about all the joy and sorrow that you have told me about and I will be here for prayer and a shoulder to lean on and a hand to hold. We may be faceless friends, but we all share the same heart! "may be reprinted with proper credit"...by Carolee ©
4 responses

• United States
1 May 07
When I think of the journey's you have taken me on with your wonderful, descriptive writings, at times, it brings a smile to my face or a tear to my eye, but always a warm feeling that exudes happiness that tells me you are a very special woman. I am delighted to have "met" you and look forward to a continuing relationship' For now. it may be a relationship of words and pictures, but one day, perhaps, we shall come across one another walking along the same path. God Bless

• United States
1 May 07
I am waiting for you here at Disney, come on down!!!!!!

• United States
30 Apr 07
You do amaze me- Every time I get an e-mail notification that started something I rush right to it- After reading them I always feel better about myself, some how your writings make me feel happier and hopeful. Some days I just get into a rut feeling- Like nothing is going right and worried about the problems that I am facing- They are pretty small when you think about it in the grand scheme of things. When I get to feeling sorry for myself- I think about all the other people in my life and what they have and are going through- It makes me feel worse- that I'm feeling bad for myself. But when I read your writings- I feel happy! There is hope for me yet. I look forward to your discussions. Thank you for being a friend!

• United States
1 May 07
I hope you don't mind, but I sent you reply to an agent that is thinking about looking at my work, to be published!

• United States
1 May 07
Carolee, you always seem to brighten my day. I just went to the doctor today, and not all the news was great. I have had a horrible day and sitting here at work, feeling tired and down trodden, I read your stories and think, I too can look at everything as a gift. I do so hope that one day you'll find your agent and finally be able to publish something. You truly deserve it. Thanks Carolee.. you are a true inspiration !!