Do you have a color blindness..???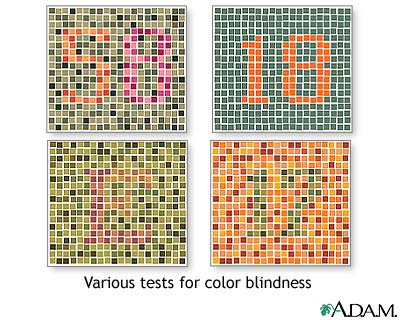 April 30, 2007 1:06pm CST
I have aattached a chart which consists of some numbers... read it find the numver and find out..wether or not you are color blind... you tell me and i will tell you wether you are color blind or not
1 response

•
30 Apr 07
OK I am probably going to embarrass myself now because I know that I am red/green colour blind, although I am not sure that I have a really extreme version since I am able to see reds and greens normally in all the various shades, but just not particularly well when they are all mixed together in these types of eye tests. image 1 I see 58 image 2 I see 18 image 3 I can see an L but I checked with someone else who saw an E? image 4 I see 17, Don't laugh at me!