How much do you care about LYRICS..when listening a SONG..???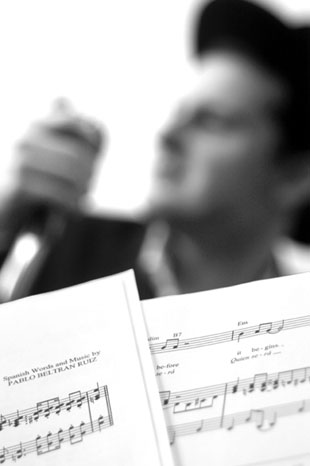 6 responses

• Singapore
1 May 07
I am quite like you in this aspect. I also listen first for the music. If I like it, I like it. I don't even know the lyrics of some of my favorite songs! :P

• Malaysia
1 May 07
i care! it's always nice to be able to relate to a song..and to sing along to the song too ;)

• United States
1 May 07
I don't really care about the lyrics. I see them as another melody layered with the music. Also a lot of the lyrics contain terrible poetic phrases that are very predictable. This lack of intelligence in writing lyrics has also pushed me away from them. If someone writes meaningful lyrics they should also sing them like they want you to understand.

• India
1 May 07
Well, when I first hear a song, I pay attention to the music more. But once I hear it the second, third, fourth, etc. time, I start learning the lyrics. I usually know the lyrics to my favorite song after like the second time I hear it. I don't really remember a song where I liked the music and not the lyrics. I guess it's all about how the music goes with the lyrics.

• Brazil
1 May 07
lyrics in music is very important, but in exciting musics not to much. When you dancing you probably dont pay attencion at all. but when you listing a calm song or a love song, you always will pay more attention on lyrics. is better hear a good song, with a lyric who say something. you may listen more when the song say something.

• Philippines
1 May 07
not much actually, naturally i can sing the right lyrics but i dont tend to look for the lyrics over the net. i cant actually memorize lyrics when there's no music in my ear. it should be playing then i can sing. maybe because im not a singer, hehehe.. that's why. but im a hundred percent music lover.