Who according to u was deserving to be a man of the Series???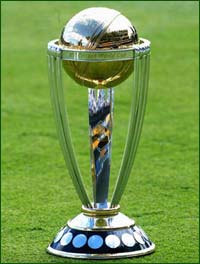 India
May 1, 2007 5:14am CST
Hello friends!!! What do u think??? Who deserved the man of the Series in World Cup 2007??? Was it Glenn McGrath or Hayden??? According to me, both deserved the trophy.. If i had given the choice to choose the player of the tournament, i would have shared the trophy between both of them.. coz both played exceedingly well.. Glenn bowled deadly deliveries, whereas Hayden batted like a thunderbolt... Moreover both had their last world cup... So it would have been better if both would have been given the players of the tournament trophy.. What do u think guys???
2 responses

•
1 May 07
I would of voted for Glenn Mcgrath simply because he destroyed South Africa. Prior to that game i had voted for Hayden to be player of the World Cup. I know he equalled the number of centuries in a World Cup but Mcgrath has taken the most ever wickets in the tournament (26). So overall he deserves it. Hayden might play in the next World Cup. I think he is about 3 years younger than Mcgrath. So he will have another chance.

• India
5 May 07
I have not much interested in cricket but my fans are Yuvraj and Brett lee. I really like them play cricket. All Aussies have great bodies. They look wild when they play cricket. Only in the Indian team Yuvraj looks as cool and fit as they are. I love Yuvraj!

• India
5 May 07
lolzz.. Yeah thats true... Yuvi looks damn cool... So u love him haan???? But i guess he is already engaged to Kim Sharma... lolzz.. :D