Do you love any of your girlfriends?????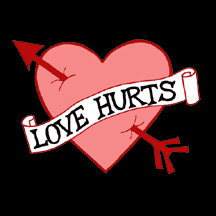 India
May 1, 2007 6:12am CST
What is love with ...... I loved my girlfriend and According to me it's only a feeling and it hurts.... Hurts a lot...... It kills peoples personality and it will become a great torture... What are you saying????
2 responses

• India
1 May 07
love is a great think and infact religions consider love as the quality of god.but most of the love nowdays towards girls has been for some other purpose rather than pure love .pure love expects nothing from the lover .they simply want to love .i dont think it hurts in a way ithuts but people like that hurt ,i dont think it kill the personality ,and sometime it may change the life of a person

• Bulgaria
1 May 07
Try to explain it better? She is a friend or a lover? What is your relation? And why do you think that love can kill personality? Sometimes it changes you, that`s true, sometimes it is painfull, but theese are your lessons you must learn and this is a way to IMPROVE your personality, not to destroy it. Be more optimist:-)