Roses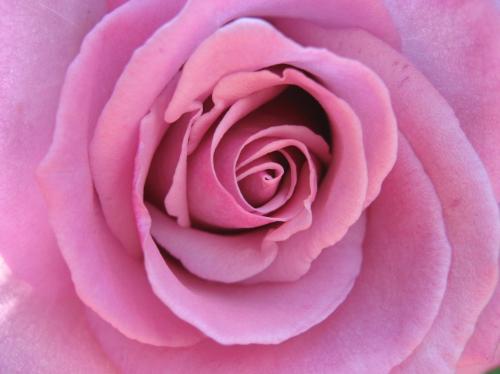 United States
8 responses


• United States
16 May 07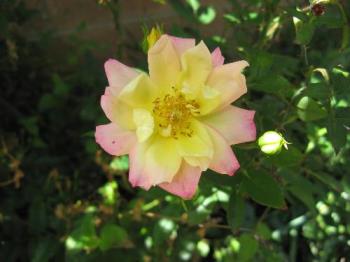 Even if you can only buy and plant one a year, it is so worth it. They are cheapest in their bareroot form, so ask your nursery when they get their bareroot roses in.

• Australia
3 May 07
That is a very beautiful, close up photo of your rose. How many rose bushes do you have? What kind of roses are they?

• United States
16 May 07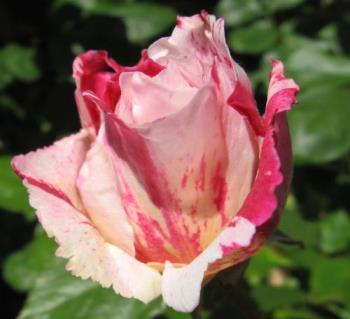 I have 3 rose bushes. Two I got from the swap meet so I can only guess as to what they are. I believe one is candystripe. I thought the other one was Sterling Silver, but it grows too vigorously so maybe it has a parent that is Sterling Silver. I'll never really know. Then I have a yellow rose called St. Patrick's Day. See the photo of that one in my post above. I also have 2 or 3 miniature rose bushes. Very thorny. If I wasn't renting and had a bigger yard, I'd have a whole lot more.

• Philippines
2 May 07
Lucky you! Now THAT is one great-looking rose! I also love roses especially the pink and white ones (see the obvious just by looking at my avatar LOL) but I don't have the knack to grow them :( The climate in my part of the world is not really ideal for the cooler weather roses need so I just vent my gardening frustrations on growing herbs and veggies instead :p In all honesty, I haven't been able to grow a single flowering plant yet all my life and that is frustrating. Good thing my husband brings me roses during valentines day and that soothes the bruised ego a bit :D

• United States
16 May 07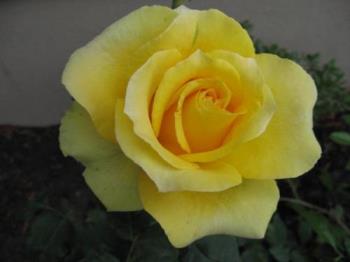 Most roses handle heat very well. My mother grew great roses in Riverside CA, known to get up to 105 degrees in the summer. See your local nursery for tips on what roses to grow in your area. See if they'll do a soil test to help them grow for you.

• United States
1 May 07
Very nice. i love it when the flowers bloom. I cant wait to get moved and plant my garden.


• Philippines
1 May 07
Hi there. i love roses too. Before, i also planted those flowers in my yard. And guess what, it really turned out very amazing. When it blooms, it really chills me to the bones. I love to see it bloom and grow. Most especially, i like white and red roses. Based on my research, red ones mean you care for the person you'll give the flower to. And white roses signify love. It means you love the person you'll give it to. Sounds interested right? Keep planting roses.

• United States
1 May 07
I love rose bushes. Here in West Virginia, the trees are just beginning to get the leaves on them. Roses are not yet even budding. But they will be soon. I love flowers of all kind. Thank you for sharing your picture of your rose. It is beautiful.

• Czech Republic
5 Jun 07
Hello! I like roses too. I have give my roses, whitch i findd on internet here: http://www.sharepic.net/content.php?gid=79291&owner=aglocoincome