I'm going to kill someone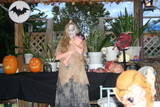 United States
May 1, 2007 10:23pm CST
I've been without a cigarette now for only about 2 or 3 hours and I feel like I'm going to get out the gun and go postal!! How the heck did this happen??? About 13 yrs ago when I found out I was pregnant for the first time I simply put them down and didn't smoke a bit through pregnancy and breastfeeding with no problems! Then about 10 yrs ago I did the same with my second pregnancy. It was so easy! Now I'm sitting here just grouchy enough to search for someone to rip apart!! What the heck??? Has this ever happened to you? Anyone know why or what to do about it?
2 responses

• Canada
3 May 07
Hang tough It is the hardest thing to try and quit smoking. Hardest part about quitting is the eating LOL I quit for 2 pregnancy's simply cause it nauseated me Once I had them Iwas right back at it Crazy how that happens. Have tried numerous times to quit I quit for 3 weeks once and my hubby went out and bought me smokes and sais here b**itch smoke Go for a run around the apartment or eat an apple or a piece of fruit Go brush your teeth and tell your self a 100 times over how sweet your breath now is Kissable fresh It now longer smells like an ashtray or tastes like one Good luck

• United States
3 May 07
Hey those are some good tips to help distract myself when a bad craving starts! My teeth would probably love the extra brushing anyway! LOL Thanks for those!! Anyone have any more?

• United States
1 Jun 07
I quit smoking 2 years ago and I used the patch to get me started. I knew that if I could get past the smoking just out of habit (e.g. after eating, waiting for bus or driving, smoke breaks at work) then I would have it licked. I still get cravings every once in a while but they only last like 5 mins, then I forget about it. I pretty much just go on and don't think about it like I've never smoked in the first place. Works for me.