were are you and whats the weather like

Australia
10 responses

• Philippines
2 May 07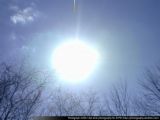 Hello there! I am from the Philippines and it's really hot here right now. It's summer here. My Mylot homepage says that the temperature is currently on 32 °C. I always feel like having a "halo-halo" or ice cream nowadays. And also to swim in the cold springs. I hope we'll have some rain here too.

• Australia
2 May 07
that sounds perfect to me the philippines sounds like a really nice place

• Philippines
2 May 07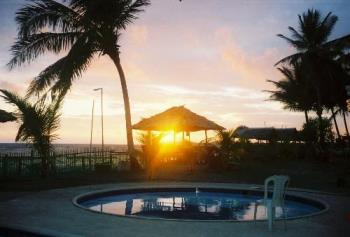 Cool. Then, I'd like to invite you to see our beach resort's website. Just in case you decide to spend vacation here someday. It's in http://freewebs.com/wassenaarbeachresort .

• Australia
2 May 07
It is cold & rainy here in Tassie, but not too bad either. We need a nice steady, soaking rain to soften up the ground. If we had it all in one big hit, then it would not do much good for us. Hope it keeps going for you.

• Australia
4 May 07
hi bel the suns out today its pritty good here at the moment i just might get of this computer and go for a walk while the goings good


• Australia
2 May 07
hey now that sounds really nice you got room over there for one more lol



• Australia
2 May 07
hi i like the heat i hybernate over winter its to cold for me lol we are lucky here i get winter down here but if i drive up north its nice and warm im thinking about heading up there soon

• Canada
4 May 07
Hi maddog. Good to hear that your getting some rain. My Grandma lives in Melbourne and she was telling me about the horrible droughts. Here in Canada it is actually pretty nice today. It's warm, sunny, and a little breezy but nothing major.

• Australia
5 May 07
yer we have been haveing a lot of trouble with droughts im glad we are getting some rain now

• Canada
6 May 07
I bet, I'd be glad to be getting some rain too! Well, enjoy it while it lasts.

• United States
4 May 07
I live in Illinois in the United States and I feel like a duck it has been raining so much. It is still scheduled to rain for a couple of more days also.

• Australia
5 May 07
hey thats a bit greedy your getting more than your share some places over here are still dry send it this way

• United States
27 May 07
I live in Nevada in the US of A. We are in the Mojave desert. It is hot (high 90s during the day, expect we will break 100 any day now) and dry. Have had some winds the last week, but they just blow the hot air around. What is rain?

• India
27 May 07
I am from Pakistan. From March to October its summer. Nowadays its summer and temperature reaches to almost 120 degree Farenheit. In summer its alot cold. In northern areas of Pakistan there is snowfall. In Pakistan there are all four weathers and also rains in good average as it is cloudy today and I love cloudy weather.

• Ireland
7 May 07
I'm on the east coast of Ireland a little north of Dublin and the weather doesn't know what to do with itself. Saturday was beautiful, yesterday it was raining and cold and miserable, today it has been a mixture of both. Right now it is sunny and very windy, but it could change at any minute so we are keeping a close eye on the line!