How much am I getting paid?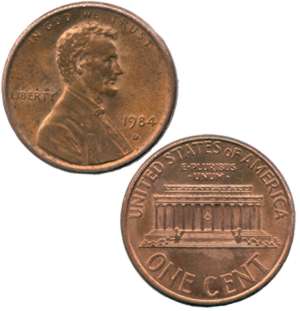 United States
May 2, 2007 8:19pm CST
I'm new to mylot and don't quite understand the penny process. Do I get more pennies fpr starting a discussion or responding to one? Do I still get paid to comment on others that respond to my discussions? I see my earnings going up but it doesn't seem to match up with the amount of work I've been putting in so far. Any ideas?
3 responses

• Pakistan
3 May 07
Welcome to mylot, well its quite simple you get paid in both ways responding to others discussions will get you some credits aswell as when someone responses to your discussion you get the benefit ,but you dont get anything for starting a discussion just for the responses you get for it.You can also get some credits by uploading pictures along with your started discussions and also you can get paid by uploading pictures in your interest section but do remember one thing to maximise your potential earning be descriptive and stick to the point and also do some good tagging and same goes with the picture uploading be descriptive give good topic and tag it well.The most probable ratio of earnings you can assume is 2 cents for every good response you give, one cent for every good response your discussion gets,one cent for uploading picture with little description and if good description and tagging you can earn upto 2 cents on your image uploading aswell.I hope this will help and they are just the general assumptions and not the guidelines of mylot as they arent fixed.

• Philippines
3 May 07
thank you brain, you're now giving me the idea - although i would also wish to know why your earnings are reduced at some point or time. why is that?

• United States
6 May 07
Thank you for responding. That sounds pretty fair. I'll start to post more quality responses and see where that takes me.

• Canada
3 May 07
Honestly, I find consistency to be a large issue with myLot, some days I make a lot and think, if I do more of the same the next day, I'll make more and I make less. You make money for every quality post you make, and for every post your discussions receive. I can't speculate how much you get for each action as myLot will delete this conversation if I do, but through experimenting I have found some ballpark figures.

• United States
6 May 07
I just wanted a ball park figure for this whole mylot thing. Thank you for the advice. I'll definitely research this more.

•
6 May 07
You always get paid for responding to other's discussions. You get paid for your own discussions once at least one person has replied to them. That is why I love to hunt down 0 response discussions when I can to help my fellow Mylotters earn their crust. I hate 0 response discussions. The length and quality of the discussion also plays a pivotal role into how much you will be paid for your post. People posting and responding one liners will be remunerated far less by Mylot than those who make more of an effort in their time here. I don't think you get paid much more if many respond to your discussions. That is still an enigma with me, so is Mylot, to tell you the honest truth lol.

• United States
6 May 07
Sounds good to me. As i said, i'll start producing more quality responses. I'll also try to respond to discussions that don't have any responses. I hope this works.