Is your life a success or a failure?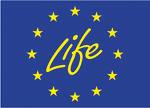 Philippines
10 responses

• United States
4 May 07
My life is a success. I've overcome domestic violence of extreme nature--I AM ALIVE! I've gotten to take a lot of dream vacations, my family is well, I've finally-at 40-gotten myself into college. I'll be a nurse soon. I've chased a lot of dreams and caught most of them. Life is good!

• Philippines
5 May 07
that's so nice to hear bestisyettocome. you sure sound positive and even display a positive nick. i'm happy to see people who have troubles before and never gave up then went on to get their share of success. keep up the good work

• United States
5 May 07
Thanks, Heatspine. I DO feel VERY fortunate, lucky, and most of all-blessed.

• Philippines
4 May 07
im happy living my life, so i guess so far it's a success. i've had my share of failures but well..that's part of life. besides you wouldnt know if you're successful if you dont know what failure is. i've finished college, i have a career, i dont have enemies, im close to my family, i've lots of friends, and most of all i've found a husband who loves me. whether or not we'll have kids in the future, i still would say i dont regret the life im having now. bright future aheads =)

• Philippines
8 May 07
nice gcarrie. people who don't have failure isn't successful either.

• Philippines
16 May 07
I don't really know how to rate myself or maybe I just still looking for more in my life. But considering all that had happened from the past, well I consider my life a kind of success. Success that I now have a family of my own and living not in leisure and luxury but a contented life. I've got a house and a car and a stable job, and can buy the necessary things in life. But there are still dreams that I wanted to reach in my life. Probably got to work harder and make some soul searching to make those dreams into reality.

• India
9 May 07
i still can't say ....i'm just a student but i always thrive for success

• United States
9 May 07
A success so far - Prior to finishing school, I found a job, did some study, earned a career out of it, reached a point where I needed to find something else, I found someone to share my life with, we have married and have had a beautiful son who is our life. We have travelled a few places and have ended up in USA. My hubby has a good job that enables me to stay at home with my son fulltime until he starts school. What more can I ask for ?!? hehe! Of course I've had my ups and downs but I would rather think about all the happy things that have happened in my life thus far!


• United States
4 May 07
My life has been ok for the most part. The usual periods of good and bad.Right now not so good. I just have to keep reminding myself that there is a higher power in charge and he has put me in every position I've been in for a reason.



• Murfreesboro, Tennessee
4 May 07
I am a success because I have survived through things a lot of the people I knew didn't, and because I am remarkedly stable considering everything that has happened to me. I have a job I like (though I'm not rich), a husband and child that I love, some wonderful friends, and I live my life the best I can each day.