Did you subscribed to "Win $1,000 – Promote MyLot Video Contest!"?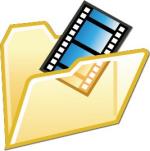 Jordan
May 4, 2007 12:56am CST
I just received my alert and I open it to find that there is chance to Win 1000$ …. I made an account on YouTube and submitted two videos …. Please can you give me your opinion …? I know... one of the videos don't have high quality, but it was my first video… To see my videos please visit: http://www.youtube.com/watch?v=p1MmSaiIUZw http://www.youtube.com/watch?v=N1CiriBGhtI Did you subscribed to win the prize? Did you like it? What is your opinion about my videos?
3 responses

• China
4 May 07
Hi! Scapula! I just checked your videos on mylot. I like your idea that shows hot girls and money! But I notices plenty of other people also get good videos.Is there any way for me to vote for you?

• Singapore
4 May 07
Thanks for sharing your videos on YouTube with us. I think your videos were excellent. They were done very professionally. I like your videos. I had also posted a similar discussion but so far no one responded yet. Hope you can share with me how to create the videos and also how to upload to YouTube.

• India
4 May 07
Your video is nice.I can tell you one thing.It is very hard to win this contest.But im not misleading you.You can win.I hope that you will win.But think.Easily more than 10000 people will make a video and winning will get tougher.But it is still better to promote your video.Post your referral link in the video and also in the comments.So that you will get many referrals.This is a nice way of getting referrals.Hope you win and also make some nice referrals.Good Luck.