Do you frequent the theater???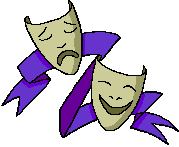 United States
3 responses

• United States
4 May 07
Theatre is very limited where I live but we on occasion get to go to 'the big city' to see a play or opera. I adore it! My favorite of all times is the big one. CATS. I've seen many but I love it the most. Loved Chicago too.

• United States
4 May 07
Wow! ... Cats, I believe that was the longest running play on Broadway NYC. I saw it with my school many moons ago, Great Choice:-)


• United States
20 May 07
My favorite is The Producers, which unfortunately ended last month on Broadway. I love the music and set and dancing and it's really hillarious. I saw it twice, and I have to say, the movie just doesn't do it justice.