How often you change your dress in a day?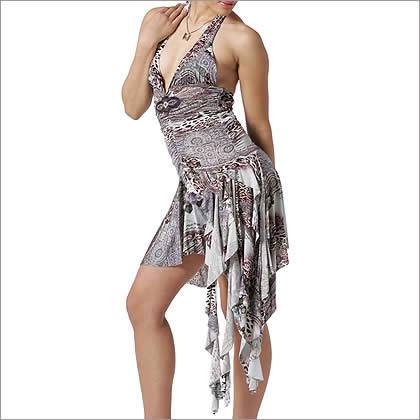 India
9 responses

• India
4 May 07
i think it dep[ends solely upon my days schedule. If im at home then i use comfortable clothes, and those are almost same throught the day. If its hot i take a bath and change my clothes. When i have to go out, then i use clothes which are to be weared outside. I then usually keep the same pair throught the day, when i come home i change to my home clothes. As i said before it solely depends upon the days schedule and also sometimes upon my mood! At night i change to my nightdress!

• India
4 May 07
i think you should have got a sweaty skin or you have got more time to change your dress. As I concerned at this topic i just change my dress trice a day. First I went for walking and gym than i wear my sportswear, Second When i was going to office than i wear my official attires as i meant a lot to be very specific on my office dress sense and finally i change for bedroom for sleeping , like cotton shorts.


• India
6 May 07
4 -5 times in a day .That is really large number just for changing dress in day .i might changemy dress max 3 times . 1st obviously when i have bath and leave for the collge 2nd in evening when i am in my loosers and want to just relax 3rd when i am gng to sleep I may chge in betwene only when gng to some special place or my dress gets dirty and shabby .or i am feeling uncomfortable with it due to the weather changes etc


• United States
6 May 07
Is that a joke? What do you mean four or five times a day? Are you spending the whole day getting undressed and dressed?

• India
6 May 07
i change only once in the nite time.

•
6 May 07
Hi, I usually wear the same things all day, I don't have time to go home and change! The only time I'll change is if I'm going out or I'm uncomfortable in what I'm wearing!

• United States
6 Jul 07
Twice, once in the morning when I get ready for work and again at night when I get ready for bed.