Ah! My Soul mate is here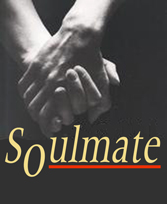 India
3 responses

• United States
5 May 07
That is beautiful rhetoric. I found my soul mate 12 years ago, he is my husband. He loves me, he thinks of me, sings for me, inspires me and is my soul. I know you my friend understand this as I am sure you have the same with your beautiful wife. My husband completes me in all aspects of my life. Here is something of mine.. it is a poem, please read it, and understand it fully my friend. I wrote this poem myself. Once In A Lifetime This poem is dedicated to my husband, my friend Once in a lifetime, You find that special someone. That fills the empty space, Like no one else has ever done. Someone that makes you smile, Through the darkest hour. Someone who can take the worst, And turn it into a flower. Someone to hold your hand, And guide you through the maze. Someone to open your eyes, And lift you out of the haze. Someone to confide in, In the middle of the night. Someone to share your dreams, As they take flight. When you find your special someone, Hold on tight and never let go. And as soon as your eyes meet, Your heart will let you know. Michele Renee Alfonso Copyright ©2007 Michele Renee Alfonso

• India
5 May 07
Yes Misheleen, she is my special someone, I will hold her tight and never let go. Our eyes met and we each other knew our heart well. Thank you Michele Renee Alfonso and it makes me happy to know that you write poems, in a very beautiful way.

• United States
5 May 07

• United States
5 Jun 07
thanks for the BR Vasu.. doing well I hope.

• India
21 Jun 07
Mr. Vasu, I am glad to know you have found out your soul mate. She might be Ms. Vasu before becoming Mrs.Vasu. Indeed it is great to come across like minded person. When did you find her? How did you notice that she is your real soul mate?

• India
21 Jun 07
Thank you Suresh. She is the like minded person I was wanting for. I saw all what I need, in her. I don't feel it fair to call her on behalf of my name, I know you have at present no other option left, though.:-) Thanks again Suresh for your kind response.

• China
20 Jun 07
That is so romantic .It seems like fairy tale.I so admire you .You are a luck guy .Not everyone in the world can find their soul mate .Congratulations ,enjoy your life.