Eeeeek!! Mysterious reading habits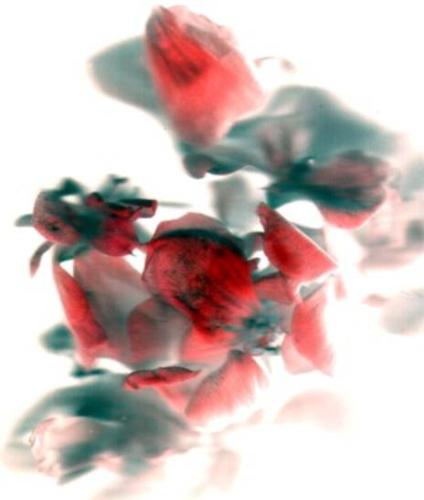 Australia
May 5, 2007 7:24am CST
As a writer on Helium, I've been having a great time, writing away furiously. Just recently, one of my articles, for some reason, has been getting lots of readers, all at once. It's a gardening article, "Best plants for wet areas", and although I enjoyed writing it, I have no idea why it's suddenly getting 20 people at a time reading it. I read my stats for which articles are being read, and it's as if tour buses are arriving at this particular article. I have actually written a gardening book, "Gardening Is A State Of Mind", on lulu, and I only wish it was getting the same sort of attention. So- the question: As a reader, what do you look for in net articles, (particularly about gardening, I'm utterly mystified) and why would any particular article get groups of people reading it? What worries me is that somewhere, Out There, are hordes of informed gardeners, with wet areas, presumably, and I've set them loose. I had no idea so many readers lived in swamps...
4 responses

• United States
7 May 07
Sometimes it not a topic but how the topic reads. A topic that catches the reader's attention or one that uses humor will get more lookers. The title you picked has some nuance in other realms and catches the attention, so there are potentially more readers. If you would have titled the piece "plants for a rainy season", I'm sure there wouldn't be as many on-lookers. I wouldn't say I'm an avid garden topic reader, but "Gardening is a State of Mind" probably wouldn't get me to open it; however, something catchy like, "Zen and the art of Gardening" may, or "Peaceful Gardens" might capture my attention if I was in the right mood. Please don't think I'm criticizing your titles...but this is some basic marketing talk.

• Australia
7 May 07
Hm. Fair comment. My stuff is all satire, so maybe I take it for granted people know what I mean... In this case it's this rather dry title, "Gardens for wet areas" which is attracting the inexplicable, or previously inexplicable, as per above, interest.

• United States
8 May 07
Oh my, I thought you were being funny when you mentioned being a writer on helium...I didn't know that was a website! For the life of me I couldn't figure out the reference...writing with a squeaky voice...writing while "floating"...lol I guess you learn something new everyday!

• Orangeville, Ontario
6 May 07
I think the obvious answer is that it is the time of year. It is spring and people are going to start gardening soon if they haven't already. I don't know much about lulu.com when it comes to selling your work but now might be a good time to market your book in other venues. Like I said, a new gardening season is upon us. Go for it!

• Australia
6 May 07
Good thought, patgalca. I'd forgotten you northern hemispherical people still have your own seasons. We have a massive drought, and it's late Autumn, in theory, over here. Well, I threatened Helium that I'd write a gardening encyclopedia if they let me.

• Philippines
5 May 07
you know now that your articles will get a lot of readers if the article appeals to a group of persons which has been targetted for it. this is what has happened to that aticle about plants for wet areas. maybe you can have an article about hanging plants and on various techniques to keep plants in dry areas healthy.

• United States
5 May 07
There a lot of ways that your article could attract attention, even though it may just be a temporary burst. Someone may mention it on a forum, in your case, a gardening forum. They may mention it in their blog, and even link to it. There are plenty of social bookmarking sites where people can leave bookmarks and comments about sites or articles they like. I find that readers of my blog come from many different sources, including from comments I've left on other people's blogs.

• Australia
5 May 07
Yeah, but....What if I've started a cult, unintentionally? I have these visions of earnest people with agapanthus and fixated looks in their eyes... Thanks for at least one possible answer, (which is one more than I started with) but why would 65 people suddenly materialize, read my article, and then silently slink off? Whatever happened to good ol' informed abuse? How did I find the only 65 people on the net who don't give feedback? Maybe they join some sort of monastery having read my article. It's maddening. I get all these hits on my site, and don't even get called a ratbag. Some guy literally went through every single thing I've got on one page, which is a lot of verbiage, and again, total silence. I think that's why this has got me so interested.

• United States
7 May 07
Web readers are a great silent majority. You can work your little tushy off and get nary a comment. It's just the way of it. It's sometimes very discouraging to think that nobody cares enough to say something--good or bad. That's why stats are so important, if only to the ego. At least you know you're being read. My blog isn't on a particularly popular subject, but my stats show me that there's a slow but fairly steady rise in overall readership. That's comforting in the absence of comments.

• Australia
8 May 07
Er, unusualsuspect, you can do a lot worse than Helium. It's full of writers, but it's OK, despite that. Really would suggest it, as a bit of passive feedback. Stats are OK, but I really am fascinated by knowing what's being read, even if it's sometimes irritating that some things get less attention.