Plants in the House?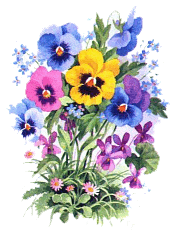 Gold Coast, Australia
May 5, 2007 11:22pm CST
I love having plants inside the house - they add character and colour, and soften the furnishings, as long as they are looked after. Today's trend is to have no plants inside, or to have artificial ones, (which I don't see the point of). Do you think house plants add to the decor of a room?
5 responses

• India
6 May 07
I appreciate your interest towards gardening.It is a good idea to keep some indoor plants inside the house.It create some positive energy inside the house.But,before keeping any plants,you have to select a proper one.I thing Chinese Bamboo is a good option.According to fen Sui,it creates positive energy and brings good luck.If you create an artificial pond with water falling and some indoor plants,it changes the whole atmosphere.As you told it adds character and color.If you place artificial plants,they only creates negative energy.

• United States
6 May 07
I absolutely cannot stand living anywhere without real live plants in my home. From cactus to ivy to very slow growing plants, I love tending them. Plus they are very good for recycling the air in your home. They add color and texture and definately add to the decor of any room, even your bathroom.


• Gold Coast, Australia
6 May 07
Hi Kathy, glad to see you up and about - how are you feeling now? Better than this morning I hope. Yes, I absolutely love plants around the house - it makes it feel more like home to me, and and an overall attractive feel to the house. Good feng shui (is that how you spell it?) Take care.

• United States
6 May 07
I love having plants. I think they bring something of the outside into the inside. The problem is, I can kill ivy! My mother has a green thumb...but I certainly don't. So, the only kind of plants I can have are the fake ones.

• Gold Coast, Australia
6 May 07
Oh, what a shame estherlou, that you only have the fake plants in your house. You should get some tips from your mother as to how to take care of real ones inside! I think the main reason people's indoor plants die is lack of watering - they just forget to do it! Basically, that's all they need - you just have to remember to do it. I think they make a house a home. Ask your mother for some help!