Famous person from your country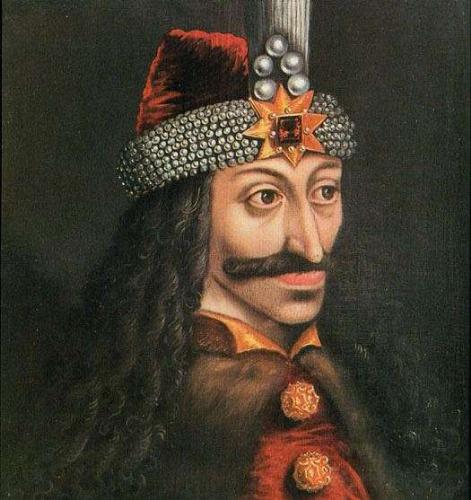 Romania
May 6, 2007 4:31pm CST
Who do you think is the most famous person from your country, someone who is recognized by people all around the world, who people associate with your country? (of all time, not just from the famous people which are still alive) I think the most famous character people all over the world associate to Romania is Bram Stocker's "Dracula", inspired by the medieval king Vlad Tepes. Am I right or do you think of someone else when you hear of Romania?
6 responses

• United States
13 May 07
When I hear Romania I think of my countries northern neighbor and of course, of Dracula. Who hasn't heard of Dracula :) The most famous person in my country is the great Vasil Levski, he was a great man who fought for my country's freedom, while it was under the rule of the Ottoman Empire. Otherwise a person who is famous in the present is the footballer (now coach of Sevilla) Hristo Stoichkov. He has played in many famous clubs like Barcelona where he won the European Player of the year award (1994).

• Romania
13 May 07
Everybody ho knows something about football and is more than 18 years old must have heard of Stoichkov! I am a bit confused though... You say that you are from Bulgaria, yet on your profile it says that you are from Chicago... Or you moved from Bulgaria to Chicago? As of the current occupation of Stoichkov... Sevilla's coach isn't Juande Ramos?? I find it hard to believe that Ramos was replaced by Stoichkov, because the team's results are very good...

• United States
13 May 07
Oops, I am sorry for the mistake, I must have been thinking about something else when I was writing my post. Not Sevilla but Celta. Yes, Ramos is a great coach, he has lead Sevilla to the Copa Del Rey final + the UEFA Cup Final and he also has a chance to win the La Liga. Sevilla has grown a lot under his guidence. And yes, the fact I that I am a Bulgarian in Chicago mustn't confuse you, I should have mentioned it earlier :) Sorry again for the misunderstandings :)

• India
9 May 07
Well, i think that it is our grandpa Mr. Mohandas Karamchan Gandhi. He was remembered, is remembered and will be remembered as one of the famour person in our country. Now talking about the one who is alive, then i will say it is our current president, Dr. A.P.J. Abdul Kalam. He is not only our president but also an scientist of India :)

• Mexico
6 May 07
in this moment i think Salma Hayek is the most mexican famous of the world. i dont know if out mexico, another mexican is more famous than salma hayek.

• India
6 May 07
The most famous personality from India would be Late Mr.Mohandas Karamdhan Ghandhi. You can call him Gandhi or "Bappu" or anything esle you wish to. But I think that the world is wrong if they think that he really was a great personality.

• United States
6 May 07
Brangelina for the current. Of all time, I really am not too sure. There are a lot of them.

• Romania
6 May 07
When I first read your response I had no idea who Brangelina is... But I finally got it in a minute or so... I don't think they are really so famous. George W. Bush's name, figure and actions comes to my mind before those of "Brangelina", even if he isn't such a positive example...

• Italy
7 May 07
WELL IN ITALY THERE ARE A MOST FAMOUSE PERSON EXèECIALY IN A PAST SOME LEONARDO, RAFFAELLO, COLOMBO,AND SO A ISTORY PERSON, NOW A FEW FAMOUSE ACTOR COMIC GRILLO, BENIGNI..... OR A SPORT MAN VALENTINO ROSSI, AND SO SOCCER PLAYER BUFFON DEL PIERO.....BUT I PREFER A STRANGE PERSON.......