Are you afraid to visit your dentist?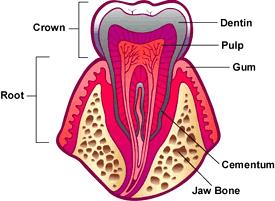 Philippines
May 7, 2007 12:31am CST
Yes I admit that I'm afraid to go to the dentist especially for teeth extraction. Though its not that painful but Im still afraid evrytime I have a tooth extraction. Are you also afraid of it? Do you experience that fear? what makes you calm then? Please give me some tips to overcome this fear. Thanks!
5 responses

• India
7 May 07
I am not afraid of a visit to the dentist's. But the thing that concerns me the most is that once you go to the dentists for a check up or something you are trapped in a vicious circle having to pay regular visits, because he is always going to find some problem or the other with your teeth.I am not afraid of any tooth extraction. Anyways be cool when you visit the dentist and try to think of beautiful things because after all i don't think anybody is going to find a visit to he dentist a very cheerful affair.Also interact more with the doc.

• Philippines
7 May 07
actually i LOVe going to the dentist,cause it makes me feel like going to the parlor, seriously, when it comes to toothe extraction, i dont get afraid of it, it has an anesthesia anyway.. just dont worry, just keep in mind that dentists not gonna harm you, the extraction might hurt a bit, but the comfort afte5r that is at its best! dentists are your friends so dont be afraid!

• China
7 May 07
I'm afraid too to go to dentist..every year i have an health insurance from my university,and we should use it,otherwise if the new year begin,our old insurance will be gone..i'm not so often go to doctor even dentist..my friends always persuade me to go to dentist..whenever i heard this word,this fear would come..i have experienced when i was small,i should got to dentist and when the doctor checked up my tooth,i got hurt at my tooth..one tips from me always brush your teeth every day,2 or 3 times/day,so u shouldn't go to dentist.LOL

• Philippines
7 May 07
i am not afraid to visit my dentist because my dentist is my aunt. the thing there is that you should put your trust in your dentist and just think of it this way.. when it's all over you will like the results. that's how i do it even if at times i fear. i just try my hardest not to think about it.

• United States
7 May 07
ugh, i hate the dentist. and i put off going there until i cant take the pain anymore..which is usually quite a while, i can take a lot of pain lol! whenever i do have to go in, they usually give me a pill and then let me sit in the lobby for about 25 minutes. cant remember what the name of the pill is though. low level muscle relaxer or something like that. i need to go in to have a molar pulled, but i dont want to lol! it will be a few more months before i give in though!