What would it take to unite all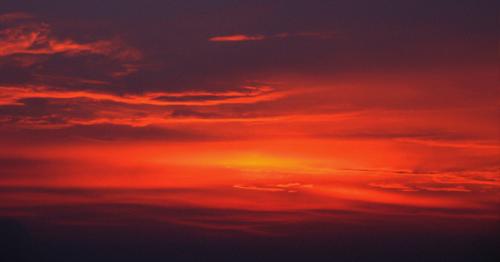 India
May 7, 2007 3:04am CST
The world as it is today seems to be slowly disintegrating. Division in the name of religion, money, color of the skin, power and politics. We are all looking at things in a micro level and forgetting the bigger picture. The fact is the world today is at WAR, with itself. Fighting for petty issues that really dont matter. If only we were all united, fighting against bigger issue like world hunger, poverty, global warming etc. I wonder what would it take for people to realize that there are bigger issues to take care of rather than the petty ones, humanity today is facing a bigger crises than "whose religion is better". People are dying without food or medicine. Temperature of the world is increasing each day and one day we might not have a world to fight for. What would it take for us to get our acts together and unite and work towards the real cause.... mmmm... maybe an "Alien invasion".
1 response

• Philippines
7 May 07
There is only one human race. World peace begins within ourselves the day we become responsible for ourselves is one day closer to us being one nation. To worry over the rest of the world, ignoring where one is actually standing is the equivalent of idle thinking, meaningless and going nowhere but stand your ground and think about where you are and what you're doing. Now that is power, power enough to bring about World peace.

• India
7 May 07
So what you are trying to say here is take care of yourself and the rest will automatically take care of itself? Isn't that the exact problem that we have toady... too much of "ME" less of "US". If I or you being a nice human being was POWER enough to bring about world peace wouldn't it be ideal. But alas reality states otherwise, today power is being heard and being able to influence; which unfortunately people like you and me have lesser by the day. Today the need is to THINK, to PRACTICE, to VOICE what you think and maybe you will hear more voices like yours, which in todays world is being muffled. Dont you think the need is for more people like us to speak aloud and speak more??

• United States
7 May 07
Is it me or you? It would be nice to find a balance between the two. I think it is equally important to be selfless as much as it is to be selfish. As the saying goes - 'If you cannot help yourself, you cannot help others'. It does seem to start from within and not without. That is not to say that without should not be addressed. I consider myself an earthling who crosses all boundaries, nations, religions, etc. I suppose this makes me alien to most of the planet and its current backward-thinking. You (Naturebug) on the other hand, seem to be comprised of forward-thinking processes. The world needs more of you and me. It is too bad higher intelligence beings have not come here to earth and said, 'lets help these poor fools out'. Maybe they suffer no fools.

• India
8 May 07
"Practice what you preach" goes without saying, that should not even be the focus of this discussion. I appreciate your thoughts (loralee).