Have you ever missed sth/sb that will never come back !?

Philippines
May 7, 2007 10:43am CST
How do you feel when you miss someone or something very much and wished if they come back again but they didn't , !!!?? What do you do when you have this feeling , how do you react with it ?!?!
2 responses

• Indonesia
8 May 07
Oooh you remind me of her so much.. I once have a girl friend, she's 6 years younger than me. She was a nice friend until some chemistry came to us. Unfortunately she has a boyfriend at that moment. So I just step back, because I'm not a girlfriend-stealer. And suddenly her sister ask her to live in USA, and she agreed. We still keep the feeling until she left there. Tragic thing happen, she get married a year after she left, oh.. it's so hurt. But we still in touch. I do sometimes miss her, and wish I can visit her in USA.

• Philippines
8 May 07
Don't you think that visiting her there now would be with no use ... espicially after she had started a new relation and a new life , wont your visit take her away from her current situation .... Wish her luck and love if you really love her and leave her live her new life happyly

• Indonesia
9 May 07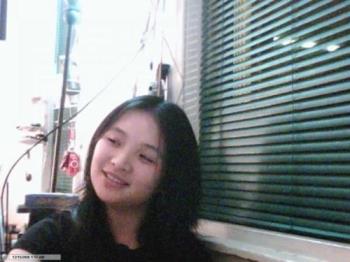 Oh, I want to see her just because I miss her so much. I don't have any intention to bring back the lost feeling. Right now our relationship is like brother and sister. So I just want to see my little tiny sister. Here's her picture. Isn't she cute?

• India
7 May 07
well its beter to let go of persons who do not belong to us. instead of binding people in love its best to let go.and let them be happy.and its quite natural to miss someone,the best thing is to keep the happy memories and miss the memories instead of the person..that way we hurt ourselves less.