Do you have an ethnic dish you cook and serve regularly to your family?

United States
May 7, 2007 3:47pm CST
Is there any one dish that is somewhat "ethnic" to your roots that you make and serve regularly? Share the recipe with us, no matter how simple it is. Mine is super simple but loved by all of us! For me it's an Italian dish (I don't even know the real name) of Macaroni and Egg. Here's the recipe: Macaroni & Egg 1 1/2 pounds pasta (cooked & drained) 12 eggs 1/4 cup milk salt & pepper Parmesan cheese Mix eggs, milk and salt & pepper. Pour egg mixture over cooked pasta (elbows work best) and heat on a medium heat until eggs are firm. To serve smother in butter/margarine and sprinkle with parm cheese.
8 responses

• United States
9 May 07
This sounds really super simple and cheap! I don't think I have any ethnic foods that come from my background that I serve. I do serve alot of mexican dishes but I am not mexican :)

• United States
11 May 07
Oh it is so easy and very budget friendly. My family just loves it too.

•
7 May 07
well i love doing smiked salmon and cheese bagels for any significant celebrations. I have never conformed to the ethnic jewish bit until recently, but it does make a great sandwich blessed be

• United States
11 May 07
Oh I'm sooo in love with bagels! What's your favorite flavor? And there is NOTHING more wonderful then chicken salad with lettuce on an asiago cheese bagel! *drool*


• Singapore
5 Jun 07
My hubby and I simply love chicken curry and I will cook it every few weeks: CHICKEN CURRY CHINESE STYLE Ingredients 1 chicken (about 600g), cut into bite-size pieces 300g potatoes, parboiled and cut into halves 2 cups general santan 1/2 cup pati santan 3-4 tbsp chilli boh 3 tbsp ketumbar powder 1/2 tsp jintan manis powder 1/2 tsp jintan putih powder 1/2 tsp turmeric powder 1 cube belacan, toasted and pounded 2 stalks serai, smashed 1 sprig curry leaves 1 piece kayu manis, about 3cm 1 piece star anise 4 cloves salt and sugar to taste (Pound these ingredients): 2 buah keras 10 shallots 5 cloves garlic Method Heat an earthen pot with four tablespoons oil. Saute the pounded ingredients, serai and curry leaves. Add in the rest of the ingredients and stir well. Mix in two tablespoons santan and blend well. Add in the chicken pieces and mix well. Pour in half a cup of general santan and stir well. Bring to a boil. Add in the rest of the general santan and simmer till the chicken is cooked. Add in the potatoes. Add pati santan and blend well. Bring to a boil gently. Add seasoning. Close the lid for a while to allow the oil to rise to the top. Serve with rice.

• Canada
4 Jun 07
Thank you for the pasta with eggs recipe. I never heard of this dish before. It is simple (a very important criterion for me) and seems to be delicious. I will try it out very soon. Though, I think that I will not put 12 eggs (I will be just making a portion for one or 2 persons). I will try it with just 3 or 4 eggs.

• Singapore
4 Jun 07
i live in chinese surrounding, so we got hot sour fish. Ussually big ocean fish, steam with chili, salt, green tomato, garlic, salted chinese cabbage with corriander leave and pepper. It eaten with hot rice.

• United States
2 Jun 07
I'm African American and we love collard greens with homemade cornbread. 1 bunch of collard greens, washed and cut up. 2 medium sized smoked turkey wings. 1 tablespoon of sugar 1 tablespoon of salt 1 pinch of baking soda 1 tablespoon of cooking oil In a medium pot, boil smoked turkey wings for 15 minutes, add in collard with a cup of water, then add all other ingredients. Cook greens until tender about 2 hours stirring occasionally while adding a cup of water. Serve with cornbread and hotsauce if desired.

• Canada
13 May 07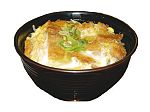 My mom is Japanese. I like to cook quite a few of the things that she taught me while growing up. Sukiyaki (pronounced skiyaki), tempura, and katsu donburi. My favorite to make is the katsu donburi. That is pork cutlets over rice. You can find recipes online if my directions are too vague but this is the way I do it. Pound boneless pork cutlets very thin by covering with plastic wrap and pounding with a rolling pin till evenly thin. (about 1/8 to 1/4 inch). Dip in beaten egg. Coat with fine bread crumbs that have been seasoned with salt and pepper. Deep fry till cooked thru making sure you turn them and get them browned easily. Drain well on paper towel. Set aside to cool. At your oriental food store you should be able to purchase a soy sauce based concentrate for Japanese noodles or tempura. Dilute as directed on the bottle. Heat in a saucepan with some slivered onion. Beat one egg per 2 cups of sauce and pour it into boiling sauce, preferably over or through a fork to make it drizzle in a few threads. Do not over boil it after adding the egg, just boil long enough to make sure egg is cooked. You may want to taste a bit of sauce. It should be fairly salty. Cut the pork into thin (1/2") strips and put them in bowls on top of steamed rice (preferable calrose or sushi rice steamed in a rice cooker). Pour the sauce over the whole thing and eat. Alternatively, you can do it the way I usually do. Drop the strips into the sauce after you've stopped boiling it. Mix gently so it's thoroughly saturating all the meat. Then spoon the mixture over the rice in the individual serving bowls.