Freebies online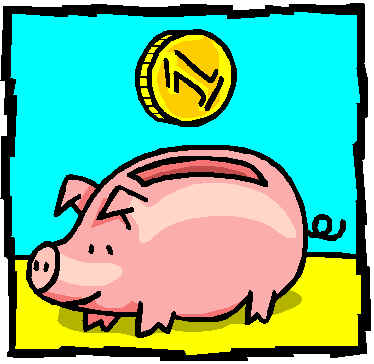 United States
May 8, 2007 1:00am CST
I used to do a lot of freebies online. I even joined a group where we shared freebie information. After a few months of getting lots of goodies in my mailbox (and donating most of them!) I realized that I not only had spywear on my computer and more spam emails but I was getting a lot more junk mail then normal. Are you into freebies online? Has this been a problem for you? If it hasn't can you please share how you avoided this.
8 responses

• Israel
8 May 07
i feel the same as you, freebies on line can result in spyware. There is one site that gives free comic magazines that they send through the mail, even internationally! http://www.newyorkfed.org/education This site has information about how to deal with money and the comic books are very cute!! Other than that, I usually stay away from freebie sites, but if you like them you can run adware.com which is an anti-spy program every day, and that will get rid of the spyware. Good Luck!!

• United States
11 May 07
Thanks for correcting me on my poor spelling - spywear LOL. I do have 2 anti-spyware programs but I forget to use them. My computer gets so slow sometimes and then I remember.

• United States
8 May 07
I've gotten a few freebies online but they were all from big name businesses. I never thought about or noticed a difference but I do live online and so tend to have a lot of adware and spam mail normally. I just clean my computer regularly - weekly at the least.

• United States
11 May 07
I have got to get into that habit as I too am online so much. I guess I should put it on my Yahoo calendar. Lately that's the only way I remember things.

• United States
11 May 07
Most cleaners can literally be put on a schedule so you don't have to remember to do them. :)

• United States
10 May 07
I love getting the freebies. I also have the spybot program and I just run that once a week to take care of any unwanted spyware that might develop. I also run other security programs to catch adware, trojans, viruses and other stuff. Anytime you run the internet, you are putting yourself risk so you also have to protect yourself. So go ahead, get those freebies and then run your security programs afterwards.

• United States
11 May 07
What great ideas. There's so much to worry about now on the internet. It's like you have to be safe in all that you do.

• United States
9 May 07
I had that problem along with tons of spam...and I do mean tons! However, now I have Norton and it warns you about it.

• United States
11 May 07
Now I've heard that Norton isn't a good program. Can't remember why though, sorry. I don't have it on my PC. I use Firefox as my browser and it is supposed to be much safer than IE. I do have a program that I try to remember to run to check on viruses and such.

•
8 May 07
A few years ago i found a site based in the UK that gathered links for promotional freebies. I didn't notice any spyware on my computer, but I was using the complany network which is pretty well protected. I did get a massive amount of junkmail after a while though. Obviously, my name and address was going on many databases and the rubbish started to flow through my letterbox. I avoided junk email as I have a separate yahoo email which I always use for things like that. The 'physical' junk mail, I couldn't avoid, since you had to give your address for the samples and freebies to be delivered.

• United States
11 May 07
That's what really got to me when getting all those nice freebies. I gave my home address away and didn't even think twice about it. So I'm over it now. I hate junk mail more than I depise spam.

• Singapore
3 Jun 07
Well i think that it is very dangerous to get freebies online yea ...somemore you never what is inside that products and there is no gurantte that it is a scam .... never give your contact out in internet easily yea

• United States
14 May 07
stick with walmart free samples. I doubt they put spyware on your computer. Just a fake email when filling out stuff, being spammed electronically pretty much always happens.