Which kind of flowers you like?

India
May 8, 2007 2:31am CST
Do you guys like the flowers tat give plesent smell, or the flowers that look colorful and attractive.. mostly i like jasmin's and roses the most.. and all flowers are beautiful.. so it will be a hard decision to choose from many of the flowers
6 responses

• United States
8 May 07
My favorite flower is a peach rose. Not all roses smell the same though, the kind you buy at Wal-mart does not have a strong scent like the kind you would buy at a floral shop. Even the ones you can grow in your yard have a mild scent compaired to floral shop ones. I prefer the strong smelling ones that can send the fragrance through your house.

• United States
8 May 07
It is just the color os a rose. I prefer the peach color because it looks so delicate. The color really has nothing to do with the scent.

• Philippines
8 May 07
The smell of the flower is very important because there are flowers that look good but smell odd. The colorful the flower is the more it makes one happy! Be sure to pick the attractive kind. For me my favorite is the red lotus. next is the red rose.

• Philippines
8 May 07
Does red lotus exist?! My god I'm sorry i always mistaken a lotus for a tulip.. My favorite is red tulip.. Crazy me!

• Australia
9 May 07
Hello tulips9 You know that your nickname is my favorite flower. I like rose too, rose is lovely and romantic flowers for me. Thank you http://money-athome.blogspot.com http://articles-update.blogspot.com

• Philippines
12 May 07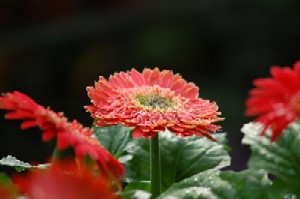 I love to look at flowers as their beauty makes me feel happy. I am not so particular about the kind or varieties but I like roses and orchids most. I have some varieties of roses and they are very beautiful.

• United States
9 May 07
I like Brugmansia and Passiflora species. Some of the Brugmansia have a spicy scent and others none. The same with Passifloras. However the aroma of flowers in bloom can be an overwhelming as well as pleasant experience. Brugmansia sanguinea is very beautiful. The flower is red on the top, yellow in the middle and green at the base. It does not have a scent and can be a challenge. Passiflora amethystina and P. incense have wonderful scents and have awesome flowers. Definitely worth growing.

• India
8 May 07
i love orchids,roses,jasmines,tulips,and almost all the pleasant smelling ones