Do you live in a safe place?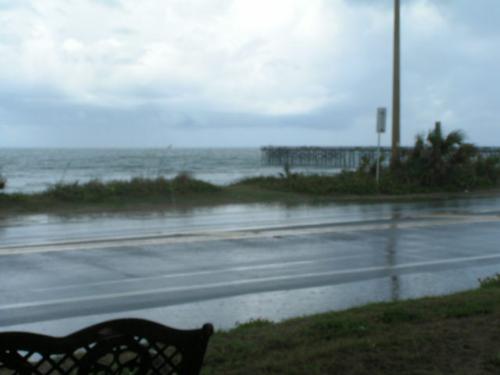 United States
May 8, 2007 4:20pm CST
The weather news has been awful the last few years. What with hurricanes, tornados, tsunamis, etc. I live in Florida and we have to be prepared to evacuate for hurricanes. Where you live, do you have to be concerned about keeping safe?
4 responses

• United States
9 May 07
Being a Human being,you should always keep one step ahead of "the bad stuff".Always pay attention to your surroundings, and get out before the ball drops. I live in NY,LongIsland,50 or so miles from the sh#ty.

• United States
11 May 07
You're right about getting out in time. I've always heard Long Island is beautiful, but I've never seen it.

• United States
11 May 07
...endless wastelands of suburban dellings,strip malls,malls,car dealerships,and pine barrens. Lots of roadway too. This is the flatlands,it is only an'Island. Ask Wilson.We are about 3 quarters full,look at the cenous,more humans per sq. mile than...It is beati-ful,yep...interesting.Great place to live your life if you dont mind not being alone.

• United States
11 May 07
Hehehe--okay here I am to answer that...Actually so far we haven't had any real major disasters..we have our share of heavy snowstorms, heavy drenching rains extra...but maybe cause I live in NY we kind of take it in stride--although a heavy snowstorm can put the city to a screeching halt...but actually I find it fun then....there's no traffic, so nice and quiet...usually the thing that will really put the city out of whack is not natural disasters, but man-made related ones, like blackouts---like the one we had about two years ago...for a long time you couldn't buy any fresh meats or frozen foods...since none kept well...for a long time, I lived on canned food since I just didn't trust the fresh meats or frozen for a long time..I had once experienced food poisoning..ah,,,the memory still lingers...

• United States
11 May 07
Not a good memory--food poisoning! I can see why you would be careful! I remember reading about the blackout.

• Philippines
10 May 07
I have to say that I'm lucky to be living in a safe place and in a safe house. Tornadoes and tsunamis are rarely hit in my country. But hurricanes is always a problem here too. There are some public schools which are open for evacuation. Relief goods and medicines will be delivered right away. But with the huge number of evacuees , sometimes its not enough.

• United States
10 May 07
I'm lucky I've never had to go to a safe shelter so far. Hope it stays that way! Hope the same goes for you.

• United States
8 May 07
I was born in Florida, and lived there. So, I understand what you have to put up with. I now live in the southwest. We really don't have too many problems. Sometimes a flash flood, or a dust tornado. Mostly have to deal with intense heat. It's fairly safe here.

• United States
9 May 07
No earthquakes there, huh? I'd have to stay inside for th heat, like I do here. Or make enough money to go to the mountains for the summer!