The Myth of The Friendly Dolphin!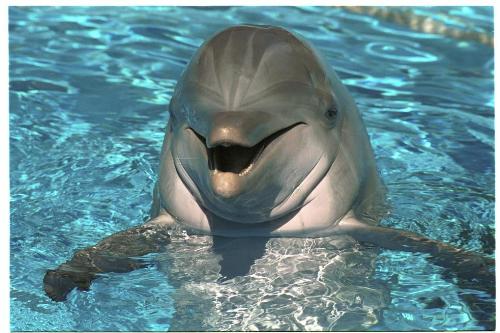 Portugal
4 responses

• United States
10 May 07
I dont know what myth you are talking about......but I do know dolphins are a normal wild animal. If you get to close it will bite as once i was in florida a dolphin there would come right up to the boats so you thought hey it must be friendly......well im brave aka stupid and reached my hand out and snap it bit me. Now it did let go right away and I was just handling shrimp so I dont blame the dolphin im just glad it let go before it did any real damage. As it was I couldnt bend my fingers for two weeks. The best thing was my lovely husband got it all on tape.

• United States
24 May 07
Thank you I may have to dig out my video and see what I can do with it. If anything its good for the memories thats something you never forget. And i am still a fan of dolphins I just dont get my hand so close anymore.

• Portugal
27 May 07
They are wild animals. Some may behave well and some may be aggressive. Just like koalas or pandas. They all seems very friendly but koalas for example are very aggressive animals. So I think the idea Hollywood gives about dolphins is wrong and people tend to think that dolphins are friendly because of the Hollywood movies.


• United States
9 May 07
I'm not sure I know what you are talking about lol. Is there a myth about a friendly dolphin? Haha I don't really know! I think most dolphins are friendly, but I'm sure there are some out there that are mean! Lol...I hope this helps!