what do you do when you feel bore in your life....please suggest....!!!!!!!!

India
May 9, 2007 2:11am CST
hey friends i am really getting bored of life...i am not able to understand what to do...i am doing marine engg..and attending classes from morning to evening and then few hours to move here and there and then back to same routine...i am really scared of this life..i want something intresting or new which i can do...may be you have also felt like that anytime then wht you did to overcome this situation....keep suggesting so that i can apply that to me even..as i am really disturbed from this situation..even i cant concentrate on my studies too...
4 responses

• India
9 May 07
If you are getting bored ,if you have got libraries read personality development books and try to read incresing your mental powers like how to improve your memory ,improving will power and concentration etc these are very intersting subjects .but once you have to read what are the benefits of good memory ,will power etc first it may seem boring after an hour reading it will get interesting also read inspirational stories .if you dont like this tery chatting with some girls that will surely benefit .or study some books or websites which will mention the atrocities going in society ,like medicine lobbies,real estae lobbies ,effects of globalisation on the society ,then you have to feel that i have to do something against this .it will help you.

• India
9 May 07
thankyou so much for your important suggestion..it will really help me building mysrelf..and i will opt this for sure...even i kno its not much entertaining...

• Philippines
9 May 07
I had my time of being bored. It is best to list all your interests. From that list, choose an activity that you like to do for the week. Maybe, a sports that you like.Collect something that interest you. Or in school make friends with your classmates and plan out an outing. It would also help to make a plan for the day to make you occupied with something so you won't feel bored.

• India
9 May 07
yup friend i must do like that....thanks for advising me..

• Philippines
9 May 07
hmmn that's tough man. i suggest you go on with your life, dont be bored. you have girlfriend? try making friends and later court them. but hey, dont take that personally eh? just enjoy your life. try complementing each peson you see when you enter your classes. try to take guitar lesson and compose music, that may help you realize how time passes by without you noticing it. and dont push hard on yourself, go malling with your friends, try barhopping, watch movies when you have no classes. there's so many things to do man, just look around you! haha. goodluck! :D

• India
9 May 07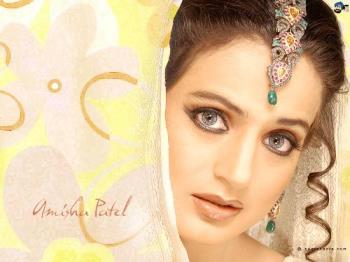 its really nice to see your such a valuable response..and i will try to opt some of your suggestions...

• India
9 May 07
I go through this feeling all the time. Why dont you take up a hobby and concentrate some of your energy on that. like you can take up some dancing classes or riding classes. that will occupy some of your time and give you something new to do besides just studying and college.

• India
9 May 07
thanks for your valuable suggestion..but these classes are far away to my hostel..so its really not possible for me to join...