CARS: Foreign OR Domestic???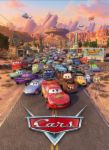 United States
May 9, 2007 5:15am CST
Let me explain this so more people can participate. Almost every country manufactures car/s that represents their country - that is domestic. Now, cars built outside your country are called foreign. Which do you prefer to drive? A foreign import or one built in your own country. Please state what kind of car you now own.
2 responses

• United States
9 May 07
A lot of the US's "domestic" cars are actually made overseas now. But we still only drive GM at our house. My husband did have a Dodge when we got married, but the main reason he had it was because he got a better deal on it than he could have on a Chevy. At the time he had only one credit card and no other credit at all, so he took what he could get. Now we have a Chevy Malibu Maxx, and my husband has his first truck up here, too. It's an S10. We just sold a Cavalier that my husband fixed up while he was waiting to pick up his truck from back home. The other cars I've owned were a GMC Sonoma, 2 Cavaliers, and a Pontiac Grand Prix.