Whats the best gift you have ever received from your parents?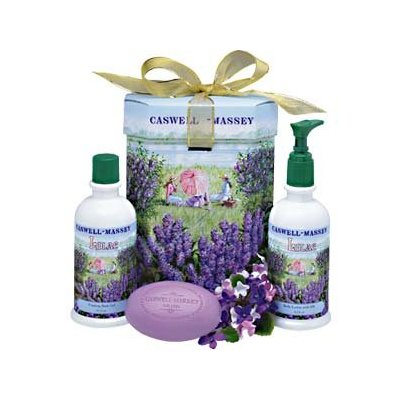 Philippines
May 10, 2007 9:49am CST
I used to rent computers when i was in high school at that time my mom and dad cant afford to buy one... but as i entered college i was surprised that they bought a brand new computer for me... and i thanked them for having one... Gift from them is not just thru material things, support and love is the best... How about you? Whats the best one youve got?
9 responses


• China
12 May 07
The best gift from my parents so far as I can recall is the recorder my father bought me for me to study English. I was so thankful and excited for it.

• China
13 May 07
My English is ok, but still too much for me to learn.

• Philippines
12 May 07
The best was I think their unconditional love... nothing could beat that...

• India
11 May 07
Well honestly I belive whatever they do for me is the world's greatest gift ever..!! Really I cannot rate their gifts up like which one is good and which one is best..!! As I never expect others to remember my birth date so its more than enough for me that they remember my birth date...lol! And if the topic is on gifts then!! Then as they afford all of my party expenses fully..!! so I don't need a gift from them..!! I just want to them pay the bill for my birthday party...lol!! I love them..!!

•
10 May 07
The best gifts I ever received from my parents were the gift of life and the gift of love from both of them. I had a very happy childhood and things they bought me were often second hand. For instance, they bought me a second hand bike once and in order to try and make it look like new, they painted it, a bottle green. But, I was happy. I knew they couldn't afford to spend any more and that it was given with love... probably taking almost all of their spare money for the week. I suppose that's why I'm not materialistic now. I like new things, of course, but don't go for anything lavish. As long as my life is happy and filled with love, given and received, that's all I could wish for. Brightest Blessings.

• Philippines
12 May 07
I really admire you for having a good and happy life... you really inspires me. I also remember when i was younger, my mom used to be a dressmaker, whenever there's an occasion se's the one who's making my dress. She also made a doll for me where i can change the dress. I missed the old times...


• Malaysia
10 May 07
The best gift from them was sponsoring my trip to tokyo. That's the best trip of my life. My parents know i was so into traveling and tokyo is an expensive trip for a high school student so they sponsor the tour expenses.

• Philippines
13 May 07
just right after graduating from college...the whole family went on a trip to Bahrain, Jeddah, Abu Dhabi, Makkah, Hong Kong...we visited tourist spots and meet some of our relatives there...my parents bought my sister and i a 7-days tri-color bangles and we shopped...the whole trip lasted for 2 months...it was great.

• India
13 May 07
Everyone gets gift from his or her parents on special occasions such as birthday's ,festivals and etc. I am crazy about bykes. When i was in 8 standard only i first demanded for a byk rather than a new bicycle. My parents refused. In 9th standard also they refused. In 10th standard also they did the same but as i entered in 11th standard on my birthday they gifted me the best byk which was available in the market. That was a special gift and the BEST one too........