I love to go back to my childhood.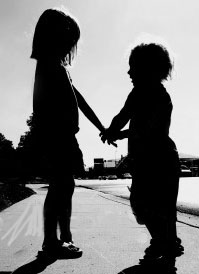 India
May 10, 2007 12:04pm CST
It's just a thought, walking back to childhood. It would be funny, sometimes weiring, sometimes frustrating. It depends on each person. A trip back to the bachelor days, school days, playgrounds, to the loves, fights.... I at times traveled to my childhood days, It was not a walk back, but a restart. Clear and sharp memories of those days fills my mind and I used to sit for hours with childhood memories. What are your thoughts?
3 responses

• United States
11 May 07
I did not have a great childhood, and many memories are painful for me. I do reflect alot on my past though, as it has made me who I am today. I am a mother who lives and breathes for her children without them I would be lost. I am a wife that loves her husband truly & faithfully. I am a woman who can take the pain and turn it into a life lesson, to be used when I need it the most. I try to provide my children with the kind of childhood they want to relive in the future. A childhood for being a child. I didn't have that, and by any way necessary, I will make sure my children do.

• United States
11 May 07
no, it did not make me worry. I am fine. I have grown into a strong woman. I do not look sadly on my past as it has made me who I am today !!

• China
10 Aug 07
If I can get a chance to go back to my childhood,I prefer to live a different childhood. I may learn swimming coz even now I cannot swim.I may learn various games for children.Because when I was young,nearly all my spare time was occupied by homeworks,lol.So I want to enjoy a pure childhood if I can get a chance to go back.

• China
11 May 07
Hello sreevasu ,I'm dollyjiang ,can you remember me ? Some time ,i and my friends usually recall our childhood : the food we had eat in our childhood ,the TVs we used to watch ,the games we have played and the people we had met ,but we only can remember them-all the enjoying of our childhood and we can't go back to it again ,yes for ever .It is enjoying to recall the childhood but it is sad when we thought that we cant return it again . Just let us cherish now-the beautiful time .