are you a vegetarian?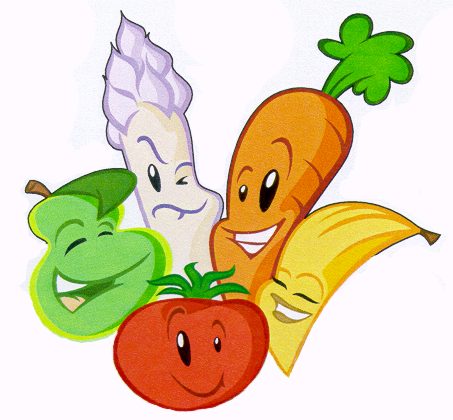 Philippines
4 responses


• Philippines
17 May 07
yeah, me too. but i would love to cut of the meat intake. tahnks for the response

• Philippines
18 May 07
oh I am not a veggie person either. I love eating anything that's why I can't be a vegetarian. food are very tempting. ha ha ha ;)

• India
18 May 07
i am planning to take fruits for one week my heatlth is not well and i realised that for better health a diet of fruits is enough.also what you eat what you becom means our body and mind is made of food what we eat.you might have realised that those people who overeat will feel lot of lethargy ,laziness,sleepy,coz lot of creative energy of your body will be spend on digesting these things.in the same way if we go for nonveg which need lot of energy effort ,time to digest our bodies positive energy willbe less,instead if you go for a fruit diet or a diet of raw veg digestion will be easy and you will feel lot healthy energetic,you will not feel much heat. i just go for a fruit diet for one week man ,just for change first two or threedays it may be difficult but after that lot of positive,creative energy.or add raw veg and take brown rice or brown bread . avoid salt,cofee,tea,meat,fish,egg ,pissa as colas,this will increae passion in you cravings for more things mind will be restless. fruit diet will give you calm and serene peace ful life. you may have noticed in wild howtigers are violent and ferocious restless,but if you notice deer or cows they are calm and in peace.

• Philippines
18 May 07
i am not sure if i can last a whole of a lot of chores and the only food intake is fruits. but i will try that. thanks for the advice and thanks for the response

• India
18 May 07
even i understand how difficult it is and it may put you lot under stress,coz it is not easy to control ones palate ,and in fact me myself is struggling to have a fruit only diet ,when my mind craves it is really is a struggle to controle and in fact i failed several times but lot meditation and breating techniques is in facct is helping me to continue this fight my cravings for those unnecessaerry food.i understand your position thanks for the replay.

• Philippines
19 May 07
craving foods is not a problem of mine, i can really control myself when it comes to eating. ive been a wise eater for all this years because i am a singer and it is very important to watch my weight. the only problem i have is it is very stressful to be a singer and to be a mom as well so i cant last a day eating only fruit.


• Philippines
17 May 07
no I am not. I always eat anything that is available. I am not a choosy or what. If I'll just eat veggies, then I will be unlucky not to taste the great delights of the world! I can't give you a week plan since I am not the one in charge for cooking our meals. I just love eating. Cheese? yes of course. I love cheese but not to the point that I eat cheese everyday, maybe butter will do ha ha ha! Milk? yep! I drink milk too. I hate onions for it make people cry and aside from it, I can eat all things edible. ;)

• Philippines
18 May 07
yeah i know you, you are the lazy one. hahaha. i eat almost everything too but i am not getting any younger so i need to be extra careful. thanks for the response

• Philippines
18 May 07
nyahahaha! you know me by my bad behavior. hmpf! ha ha ha! ;)

• Philippines
19 May 07
I am not a vegetarian. I am always on a see food diet. Whenever I see food I eat. I eat almost anything there is on our table cooked by mom of course. I dont eat food not cooked by my mom.

• Philippines
20 May 07
do you know how to cook too? i hope you do, you might get hungry when your momn is not availble to cook or when your mom is busy. thanks for the response.