Do you keep up to date with your childs immunisation shots?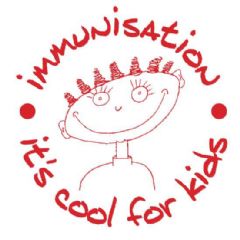 United States
May 11, 2007 2:36am CST
After my sons physical yesterday morning, I hadn't realised that there were some shots that he had not received when he was younger for chicken pox and measles. I follow the New Zealand immunisation schedule and even though we were living in Samoa at the time, I was surprised to hear he didn't receive these (no-one to blame but me!!) Yesterday he was due for his next set of immunisation shots i.e MMR and dTap/IPV as well as the two mentioned above. He also had to have a BCG shot as there was no record of him having one before. We are due to go back to see the family doctor tommorrow to have the BCG read and to get some blood work done. In total he had to have 5 shots!!!! He is one brave little lad!!
3 responses

• United States
11 May 07
my son just had his very first set. I know I will keep up to date with his. There are so many diff things that they can get with out them and they just could be life threating.

• United States
14 Jun 07
Totally agree with you. Thanks for your response nicolecab.

• United States
11 May 07
Oh yes. Specially in our country, one cannot take a risk. There is so much we have to think about. So i followed the immunization card faithfully and both my fellows are up to date. We give BCG as soon as they are born. By three years they have got about 20 or so shots altogether. Then after 5 years we have to give boosters to some shots as well. I think its always better to give shots rather than getting the sickness.

• Philippines
11 May 07
yes, i do. i try my best to keep to my daughter's immunization schedule. if we realize that we missed a shot, i call her pediatrician and set a schedule for the missed shot.