My cat has stopped drinking milk.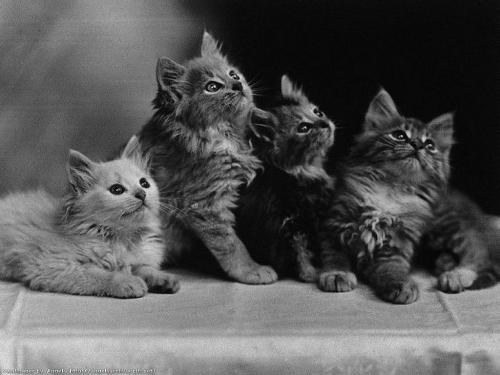 India
6 responses

• United States
11 May 07
Either take your cat to the veterinarian, or post more detailed information about her condition (if a vet is not a possibility for some reason) so that you can get better responses. How old is your cat's kitten? If the kitten is old enough to no longer be nursing, then perhaps the mother cat is actually suffering from domination from the younger male (aka, not willingly giving up the food). Also, check for parasites which could be leaching her resources and make sure they are taken care of. A vet can help diagnose any liver disorders etc. Make sure your can is urinating and defecating normally, because if you see something unusual such as bloody or runny stools there may be reason for concern. Everyone defines their pets as "thin" or "fat" very differently - is your cat so thin that her ribs are visible or easy to feel under her fur? Or is she getting thinner as she looses the appetite and weight of having been pregnant and then nursing? See - there really is no way to answer your comment unless you give more information.

• Canada
12 May 07
cats always eat and drink, I know mine does. If they don't do this as often as usual, you know you need to take them to the vet. You also said she is becoming really thin, this means she hasn't eaten regularly for some time now. It's really urgent for you to take her to the vet or even emergency vet if the vet office is closed. Don't wait any longer, you should've done this earlier

• Australia
11 May 07
Cats dont really need milk, fresh water is all that they really need. You might have to separate them whilst eating, but I think there might be an underlying problem here, because cats wouldnt usually starve themselves. Id take her to the vet to get checked out.

• United States
11 May 07
there are alot of diff posiblities!! I do not think you should be giving her milk!! I would take her to the vet depending on how old she is she could be haveing some oran failure.

• United States
11 May 07
Cats shouldn't be drinking milk, it is not good for their digestive system. Cats can live for a pretty long time - up to 15 years. After she didn't eat for a few days, you should have known something was very wrong. I would take her to the vet ASAP.