Part 2 of the mothers day story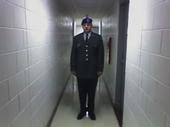 United States
May 11, 2007 7:34am CST
Ok, now this is what made me even madder. Mind you I raised my boys to think of others. My oldest son is in South Korea and so I was talking to him on aim. I told him he could call me on mothers day, but couldn't talk long. I have a prepaid cell phone that charges me 18 cents per minute even if someone calls me. I have 2 dollars left on it. So I was telling him all of this. So he would know that I wouldn't be able to talk long because my cell phone only had 2 bucks left on it. His reply was "GET A JOB!! I was absolutely shocked that my own child would talk to me this way. I just said. "I love you son but i am going now" Who stole my children and replaced them with these heartless ones?? The cell phone is the only phone i have so thats the only way anyone can talk to me. Have your children ever talked to you this way?? Maybe they are rebelling for me being so strict with them . lol What would you do/?
10 responses

• United States
11 May 07
Your son in the military should show you a lot more respect than that. Call or contact his commanding officer and request that this disrespect be dealt with. Your son maybe on the other side of the world but mom's have a lot of power in the service. Trust me, I know. Instead of you getting a job, perhaps he should support his mother better. Perhaps he should step up to the plate and support his mother emotionally and financially. He should be grateful that he was given life and thankful to have a mother who loves him so much. My son tried to leave the country without having an important medical test done for detecting diabetes. I contacted his commanding officer and that test was done within 24 hours. He was also instructed to never back talk his mother ever again. My son was not happy with me but that test was done before he deployed and it has been done every two years ever since. It was a learning experience for my son. He learned that no matter how old he gets, no matter where he goes...I will always be his mother and I DO have the power to reach out and touch his life. Disrespect of moms and military moms is not tolerated. Without moms there would not be a military. Remind him, you brought him into this world and you can take him out. (get a big stick to beat him with) LOL I hope your son will find a change of heart between now and Mother's Day. I am sorry your son has hurt your feelings. From one military mom to another, from me to you.........Happy Mother's Day!!!

• United States
11 May 07
Another military Mom here! I have to say, my son would have to do something much worse than disrespect me before I would report him to his CO but I do agree there is no reason why he can't help Mom rather than make her life harder - he owes her a lot for his life and for the years she cared for him. I am blessed though, my son in the Air Force had I told him this situation he would have done everything in his power no matter where he was in the world to get me time on my phone!

•
11 May 07
My son has spoken to me like this but he is 13 and going through tat teenage stuff! He always feels really bad after a little while when he has thought things through! I do think it is very insensitive but I know you love him and won't hold a grudge over this but I can understand why you are so upset! Maybe they are stressed about other things just now and just not acting like themselves! I hope that things turn out ok soon sweets - thinking of you! xxx

• United States
11 May 07
Wow you are having a time, sounds much like I'm going through with my youngest and oldest - I'm sure they are plotting against me. Yes, I have had my children talk to me this way - the two I mentioned. The two middle children tend to watch closely what they say to Mom or if their upset with me just don't talk to me. I prefer that although I miss them dearly during those times it usually blows over shortly. LOL - my youngest has actually told me to "get a job" in just the last month, even though I am managing to pay the bills with working from home. He just want's me out of the house so he doesn't have me watching so closely what he's doing.

• United States
11 May 07
OH I'll be fine. I guess it's part of life and being a parent - "you can't please all of the people all of the time" and as children grow they actually become 'people'. I just enjoy the good times and know that I did my best when raising them.

• United States
12 May 07
Oh my, you are having a bad day! As I just got on late because our power has been out for most of the day first there was a bad wreck and then the storm hits oh anyway let's talk about you. Hmm first they are growing up way too fast and thinking that they are on their own and probably didn't realized that they hurt your feelings. Maybe something is good on your way on Mother's Day (looking around) wonder what it is? Just hope something good comes to your way my friend on Mother's Day. :)I understand about the cell phone my daughter had one and she puts a fit over it because of the money on the prepaid phone. She actually hasnt talked to me and her father like that yet but I know she will when she moves out. I don't think you are strict you are a good mother just wait and see what happens on Mother's Day :) if nothing happens on Mother's Day I'll have to have a good talk with your sons and let them know that they can't talk to my friend like that! So they'll apolozie Did I cheer you up yet?:) (I think you need a big Hug) cheers

• United Kingdom
11 May 07
Goodness Snow what is going on with your Kids No mine have never spoke to me this way I mean do not get me wrong we have had our rows but they have certainly never spoke this way to me I really hope that your Children will go back to how they where I am so sorry this is happening to you Sweetie I really am

• Singapore
12 May 07
Oh, mssnow... 2 blows in a row.. I do certainly feel sad for you. Cheer up though! My partner sometimes would not call me just to save few ten-cents. I am irritated and put off. Does that few cents worth more than me? I have often put this question to him for thoughts. Personally, I feel that your son has the same thinking as me. If I were your son, I would not even call you so that you can save up the 2 dollars. Other than phone call, perhaps you can make use of the internet? skype is one of the options. webcam is another. how about email? you can still keep in contact with him.

• United Kingdom
11 May 07
Shame they are miles away from you, they are not too old for a clip round the ear! I can't believe they could be so damn rude, telling you to get a job is out of order, I hope he rings to apologize. I would never, whatever the circumstances talk to my mum like that, I wouldn't dream of it. I'd expect them both to be men enough to pick up the phone or contact you somehow to relay their regret at how they treated their own mum, the mum who brought them up in this world, the mum who loves them and would do anything for them, the mum who worries about them even tho they are not kids any more. All I can do is to give you a big big hug and hope they do see sense and the error of their judgement xxxx


• United States
12 May 07
Since you were just talking to your son online, do you know for sure that he wasn't just joking? You couldn't hear a tone, so he might have just been kidding around. And if you left right away, you might have missed something he was going to say afterward, and it might have been something good? Of course I don't really know you or your family, so I have no idea if that would have been something that he could have been joking about or not. I would NOT recommend calling his CO for something like that. Unless he is frequently disrespecting you, calling the CO is not the way to go. Do you really want your son to get into that much trouble over ONE incident?? That's not the way to make him more loving, that's the way to make him more distant. He might just quit talking to you much at all, and make up excuses for why he can't. I know that the military places a lot of importance on respect, but this isn't really something that they need to deal with. This should be a private family matter, and dealt with by you and your son. If you had a job (that isn't meant as a dig), would you want your boss yelling at you for something you said to one of your kids?