What type of computer do you use?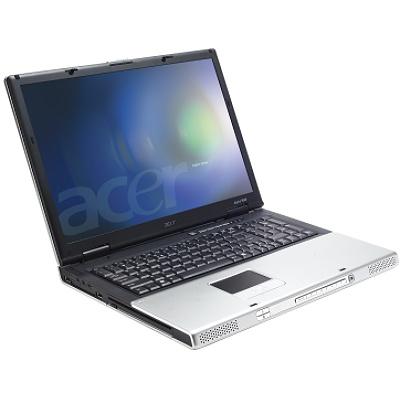 New Zealand
May 11, 2007 1:48pm CST
I am using an Acer Aspire 5001WLMi laptop. It has a 15.4" screen, 60GB HDD, 512mb DDR ram, AMD Turion 1.6ghz processor. I have had it for about 15 months. I am looking at upgrading to a more powerful machine. What type of computer do you use? A laptop or desktop?
8 responses

• United States
12 May 07
I am using a custom built PC. CPU: Intel Pentium D930 3.00GHz (Dual core) VGA: NVidia GeForce 6600 GT SLi Enabled RAM: Gold Dual-channel OCZ 2x1GB HDD: 2x200GB Maxtors (internal + external usb) Monitor: NEC MultiSync LCD1760NX Have a Logitech wireless keyboard and a MX518 Logitech mouse. Got it like 1 year ago, but I still think it's the best of the best.

• India
12 May 07
i have a desktop pc...pentium 4 3.2 Ghz..160 HDD, 1 GB ddr ram...15' tft monitor, cordless keyboard and mouse...plus 6200 nvidia graffix card....:-)

• Indonesia
12 May 07
Laptop : using Lenovo 3000 V100; its Intel Centrino Duo 15", 60GB HDD, 512 RAM Desktop : intel pentium 4 2.4Ghz with 384RAM, 80GB HDD *old PC duh* i'm also plan to switch my desktop to more powerfull PC.

• Malaysia
12 May 07
i'm using a sony vaio sz28 notebook. it has a clear bright LCD: white LED, white view 13.3" wide, dvd/rw drive, 100gb HDD, 1GB DDR ram, intel core duo processor T2500 (2GHz). i've had it for almost a year now, and it's still one of me beloved precious things haha..:D



• United States
11 May 07
I have a desktop - it is a Compaq Presario - I would like to upgrade it or just buy a whole new one with more power . I have had a lot of good use out of this one though - seems like part of the family - LOL. Would love to have a bigger flat screen monitor.

• United States
11 May 07
I'm typing this on a Thinkpad 600x; 14.1in screen, 18GB HDD, 384MB ram, Intel Pentium III 500Mhz. I know it's old, but for simple needs it works and it's lightweight, only 5 pounds. I also have a desktop I built myself; AMD Athlon64 3400+ 2.4Ghz, 17" LCD, 160GB HDD and 512MB Ram. I use this for gaming, video processing and heavy duty applications.