mother or lover?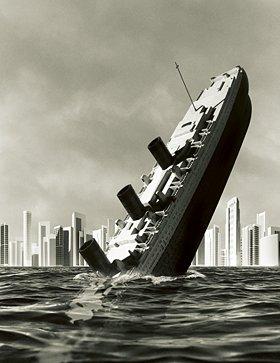 Philippines
May 12, 2007 12:06am CST
say, a ship sank and you were to choose only one person to save, who will it be? your mother or the one that holds a special place in your heart? for me, i would save my mom. a mom is irreplacable. she has been with you since you were in her womb. while a lover you have known him or her for just some time. not that i am into favoritism, it's just that i want to know your view about this and to whom would you choose.=]
5 responses

• Melbourne, Australia
12 May 07
I would have to chose my husband or son...depending on which one was with me. I detest my mother and would actually let her drown rather than save her. My mother has beaten me many times, even when I wa 19 she hit me so hard that she actually managed to smack my nose ring out. She has lied to my son, her only grandchild, about something that his father gave me when I was 16 yet she said to my son that it was given to her by his father for his 21st birthday. Now considering that my son has never had contact with his father because his father does not want to know about him, then I found that hard to swallow. She is a selfish woman who will never see myself or her grandchild ever again.

• Philippines
12 May 07
that's sad... but i'm sure you're much better without her, right? anyway, thanks for responding.

• United States
12 May 07
I see you have a witch of a mother like mine is. My sisters and I do not like our mom. They are sorry that I have to take care of her and would not blaime me if I stop doing for mom. Mom also was a lier, she use to make up stories to cause troubles between us girls. Guess what it did not work, we still love each other. Mom never loved her sister so she was jealous of the realiship that my tiwn and older sister have. Oh well You just keep ahold of your husband and your son. Love them with all your heart and forget the women who bore your you she does not desever you or your love.

• India
12 May 07
my preferance is my mom first then only lover/wife

• Philippines
12 May 07
yes, like me. mom first. hey, thanks for responding! enjoy myLoting. =D


• Philippines
12 May 07
yes, different people different opinion... thanks for responding! =D

• Philippines
12 May 07
If I were to choose also between my mom and my boyfriend, I would choose still my mom in any way or in any situation. Even how I am really in love with my boyfriend, the love for my mom and her love for me would never be replaced by anyone. We have only one mother that brought us up to be a wonderful person as we are right now and that unconditional and endless love..I think there would be no one could replace those qualities with my mom.

• United States
12 May 07
I hate my mother so I would not save her. She is a person who is selfish and cannot think of anyone but herself. If something happens to anyone in the family mom has had it and had it worse. Mom stoped working at the age of 59 and lost her home because she expected one of her daughters to take care of her. Mom said we owed it to her because she raised us. Mom lived with my family and I for 10 years and did nothing to help with cleaning or cooking, she layed in her bed and demanded things be done for her. I was not strong enough to tell her to go fly a kite. It got so bad she was even chewing out my husband if he did not do what she expected. It was our home and we where paying all the bills! Now mom is in a nursing home. She has osteoarthritis and is on heavey duty pain meds. She is gorked out of her mind most of the time. I hate that most of my life mom took the easy way out of life and expected everyone to bend around her. Now she is paying for her sins. Mom did not want my twin sister and I and did not like either of us. She hates my twin and never asks about my two sisters. She never even askes about my children. She is so self center I cannot not stand it. I see her twice a week for about 10 minutes at a time. I find excuses as to why I cannot stay and talk to her. I am disabled and if I say I do not feel well mom always says "I know I feel worse than you do." I say to mom it is not a competition" She says I know but I am worse off than you. I do mom's laundry and take her things she needs. Today mom said she needed outside food. She said she NEEDED it because she has not had any for so long. Which is a lie I know she bribes the staff into bringing her food. I took her a hamberger and fries, she did not even say thank you she had it almost gone before I had her few dresses hung in her closet. Mom is on a duramorph patch, morphine long acting 10 mg twice a day and vicodan every four hours just for osteoarthritis. Mom would not get her hip replaced when she was younger because it hurt to have one done. She also was afraid she would lose her social security and have to go back to work. What a lazy person. I can go on and on but I will stop there. I will save the person I love not my mom.

• Philippines
12 May 07
oh, ok. i'm sorry 'bout what's happening to you guys. i'm not the kind of person who'd intervene in family matters but i do hope that you two fix that. i'm really glad that you share your views. anyway, thanks for responding.