best beach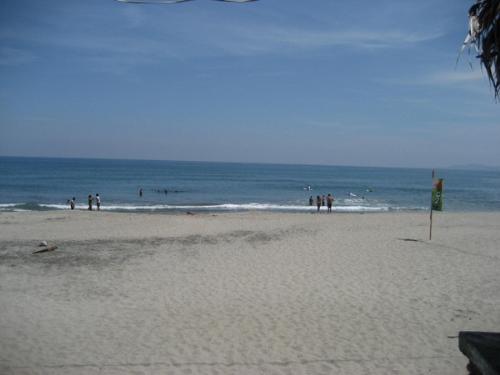 United States
5 responses

• India
25 Jun 07
i have visited many but i lie goa beaches

• United States
9 Apr 09
What beaches have you visited so far, apart from goa beaches, kushagraikishu? Can you recommend some? Thanks and Happy myLotting!


• United States
12 May 07
My favorite beach is in Ludington Michigan. It is on the shore of Lake Michigan. It has beautiful white sand beaches and fresh water. I also enjoyed Waikiki beach in Hawaii. I met my first husband there. The beach in CanCun was nice but the water was sure salty.

• United States
13 May 07
Now that's really quite something! I hope I could also meet my future wife in a wonderful beach someday.


• United States
13 May 07
Ocean beach seems surely inviting. I hope that I could visit it very soon. Thanks for warning me about Waikiki. ;)

• United Kingdom
25 Jun 07
The best beaches I have seen are in the Seychelles, like the one I walked to after a cycle ride over La Digue Island. It was a beautiful cove of soft yellow sand with gently waving coconut palms. It was hidden by green plants and there was a small opening to it. It was deserted, talk about paradise. I liked the fact that is was so quiet and pristine. Wow!

• Philippines
25 Jun 07
The best beach i've visited was Boracay Beach in the Philippines. Its an island beaches of white sand. Golf course, 5 star hotel,casino , kite boarding etc. name it and you have it.