What is your favorite thing to do when you camp?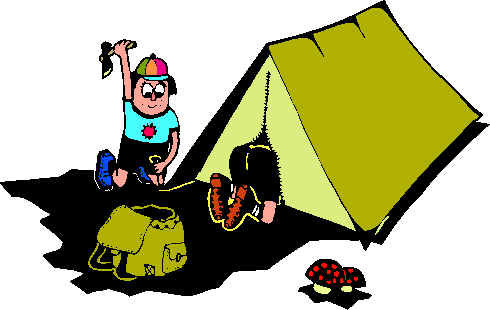 United States
May 13, 2007 4:52pm CST
Do you like to camp? What kinds of things do you like to do when you go out camping?? I love sitting around the fire with good friends having a beer or two or making SMORES (Yummy!!) or swimming and fishing in the daytime - especially when you catch fish and cook it for dinner over the open fire. Too yummy!
2 responses

• United States
14 May 07
we go camping all the time. we use to do nothing but tent camp then we got a small camper so we take that now when we are going soem where that we can drive it in. me and hubby fish the kids fish but play too. we dont do the swimming thing toooooooooo many gators lol. we take along plactic pools though and the kids play in those. we have had mud fights too that was fun and messy. we go walking, hiking, feed ducks when we go to some places, love to cook. we take a radio and have alot of fun to. my favortie things is baked potatoes in the fire. then waking up to bacon and eggs.

• United States
13 May 07
fishing for me, I love to fish, even when I don't catch anything it's still relaxing. I generally don't like camping though just because of the bugs. It's not that they scare me but when ants bite my feet and my feet are always itching it drives me crazy.

• United States
13 May 07
I used to be like that, I used to just love to fish, but then I hated going home to have to come back to the lake again the next day lol. I agree with you though, there is something really relaxing about reeling your line in. Not to mention the satisfaction in hooking up with a fish!