Five simlple rules to live by!

India
3 responses

• India
14 May 07

Thank you for sharing the rules of life..theys eem really simple but are quite difficult to practic in real life. Since you have imparted us on these views, tell us how we can implement them too:) Coz Im totally lost right now.

• India
14 May 07
Hi, to implement all rules one shoould have a positive vision. A person whose vison is negative may not follow them as simply.See ,do ,find,constructive in every walk of life.If something is adverse then also try to see the positive part of whole episode.Like in your case ,I see over 1200 figure with wonderful red star with that,that is positive thinking.Fining good among all or little bad is to live positively.

• India
14 May 07
Your response reminds me of this book i read - Pollyanna. She always finds things to be glad about. I guess it worth a try. Its just that you start doing it for a few days and after that things just go back to being the same again.

• Indonesia
14 May 07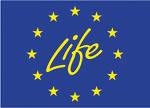 Thats a good one, but to accomplish all of them is not easy, because life demands us to think in order to get a better life.but free your heart from hates is really true.there are no one in this world could free from worries, thinking, wanting and expecting

• United States
14 May 07
You have a really good point here. But it's just not that easy. If it were people would live life alot easier then we all do. Good Luck!