A Tribute to George Lucas--and Star Wars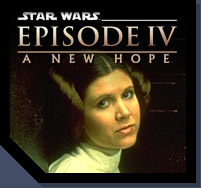 United States
May 14, 2007 1:57am CST
I've been re-watching the Star Wars movies lately...in particular the first three that came out beginning with the 1977 Star Wars (now labeled Episode 1V: New Hope) and yes I love the whole Star Wars "thing" --but this isn't necessarily a tribute to the Star Wars movies but to the man himself---his production company, now known as Industrial, Light and Magic is responsible for taking special effects to a new level. When the first Star Wars movies came out in 1977, there was no such thing as computer graphics to make the spectacular special effects we take for granted now. But he revolutionized the whole idea of special effects...which is why we can enjoy the movies we love now..there could not be movies like Harry Potter, Lord of the Rings,Chronicles of Narnia, Eragon, etc etc, etc...think of ANY movie you see with spectacular special effects...they couldn't be made without those special effects....and this is all due to George Lucas-- Do you pay tribute and kudos to George Lucas and how he revolutionized the special effects for the film industry? Click here...obviously I'm not the only one to feel this way: http://www.todayszaman.com/tz-web/detaylar.do?load=detay&link=111077
6 responses

• Philippines
14 May 07
i grew up with star wars and what i love about it ,aside from the way it's been done, are the philosphy which g.lucas integrated greek and asian. i am one of the people who morally benefited from the movie's philosphical ways of the jedi.

• United States
15 May 07
May the Force be with you!

• Philippines
15 May 07
thanks. see you later i still have to meet with yoda for my regular exercises and clean my starfighter and deal with a lot of darth vaders.

• United States
15 May 07
Don't forget your light saber!!


• United States
15 May 07
absolutely.just the things he did with matte glass backgrounds alone was amazing.(like distance drops under catwalks). granted yoda is CGI now,but the puppetry in his first appearence was excellently done.

• United States
16 May 07
Yes just think Yoda was a puppet then....and the battleships were all small models ...not CG

• United States
14 May 07
I also give George Lucas a tribute and I give him the lilyruth Enemy for best special effects.smile Well I would if I could but then again he did win the Oscar for special effects and well he deserved it. I love all the star wars episodes and you know of course I loved the actors especially you know who ? Who became a big movie star thanks to that movie?Hey I think I will start a discussion on this its a pretty good subjet.Smile. I hope George Lucas makes more films like star wars, I shall be waiting..

• United States
15 May 07
Why Harrison Ford..who else??? Loved him in the Indiana Jones movies too

• United States
21 May 07
I am with you all too! I do agree that he did revolutionize special effects. Those movies were FANTASTIC for their time! Even now they're still pretty great!

• United States
22 May 07
I know--I just love re-watching them from time to time--still love them

• United States
22 May 07
We had watched them all (all 6) not too long ago. We started playing the leogs video games and it got us back in the mode to watch them :)

• United States
14 May 07
I am a big Star Wars and Star Trek fan. George Lucas is an amazing man with a great vision. He had the courage to make his dream come true against all odds and many set backs. The first Star Wars movie was an amazing accomplishment and the others were just as good. A man with a vision and a drive to make it work. An example of how one man can change the world.

• United States
15 May 07
I know...he had a lot of hardships in life and if I remember was very sickly...practically an invalid at one point..I think it was during that time in his life how he "visioned" Star Wars


• United States
16 May 07
Oh, yes. He is definitely a pioneer and deserves much recognition. I loved the Star Wars trilogy. I have not been as enthusiastic about the later ones. The first three are classic! I like watching those shows about how the special effects are made. They are fascinating.

• United States
16 May 07
I know..the later three were all right but there it was a case of special effects overkill...it was all special effects and very little substance of a storyline...while the first three had more of a story to go with it