New Hammer Horror films?

May 14, 2007 5:36am CST
I heard recently the old hammer Horror studio's and name have been bought by A Swedish company. I'm fascinated about what they are going to do with the name whether they will continue to make horror films, remake the old ones, or make completely different films. I hope they don't make Hammer Style films and try to set them in the modern day as they tried that towards the end of the old films setting them in the 70's and it was awful.
2 responses

• United States
19 Sep 07
I am a huge fan of the old Hammer films myself, nancyrowena, and I would love to see them brought back. Frankly, I even enjoyed some of the ones with the modern day settings.


• United States
19 Sep 07
I would also like for that to happen, nancyr, since I practically grew up on Peter Cushing, Christopher Lee, Bela Lugosi, etc. Those were the best horror film stars!

•
14 Nov 07
Yes they don't make films like it anymore do they, it's all psychological horror and gore.

•
22 May 07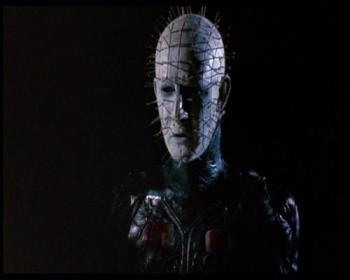 This answers an earlier question of mine! I hope they try to make new modern Horror, because I feel that they had run a little dry towards the end of the old era. Also, since Freddy Kruger and Pinhead (Nightmare on Elm Street & Hellraiser), and the Asian Ring cycle & Dark Water, I feel horror films have come a long way. Should be interesting to see what does happen though!

•
18 Sep 07
They will probably just re release all the old films on DVD and make money out of them that way. I just hope they don't make more bad films under the name Hammer horror.