longest hour you spend time talking on the phone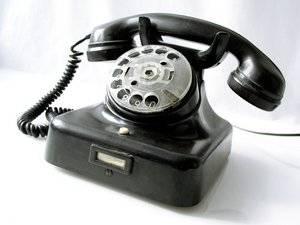 Philippines
May 15, 2007 2:28am CST
before there was online messengers and text messaging, before i had a lot of work to do, i was addicted to chatting on the phone for hours. hours and hours would pass by and while watching tv i still am hooked on the phone, eavesdropping maybe, laughing or even crying my heart out. well, to the phone chatting lovers out there this may sound lame but the longest hour i spend on the phone is 5hrs. i know somebody out there will beat my record. haha. i just remember a story that my friends told me years back. they were talking three-way for hours. they started say 11 o' clock. one of my friends there found himself waking up with the phone still on his hand and hearing snores on the other line. hahaha, that is a real record that i wish i had. lol! so how about you? what's the longest hour you spend time talking on the phone? share your stories, please.=]
5 responses

• United States
15 May 07
I think my longest *phonecall* was 2 days. I was in a long distance relationship, and they had this thing where it was $10 to "talk as long as you wanted* so my bf and I started a call on Friday, and ended that call on a sunday afternoon lol. Thank goodness for speakerphone is all I had to say, we kept the line open for the 2 of us but if we had to go somewhere we just said we'd be back lol.

• Philippines
15 May 07
now that's a phone call. 2 days, wow. i can't imagine myself to be stuck on the phone for 2 days especially since i don't have speakerphones. anyway, thanks for your response! =]

• United States
15 May 07
Haha yeah its pretty hardcore now I look at it, I remember waking up a few times going "Are You There?" to hear snoring in the background lol. The phone bill was supposed to be about $8,000, have to say the best $10 I spent in my life. No wonder now they dont say "as long as you want to talk" they say "as long as you want up to 2 hours" lol.

• Philippines
24 May 07
My longest phone call was an eight hour-call with an ex-girlfriend.

•
23 May 07
b4 cell phones and internet chatting were even invented, the longest I have been on a phone was 7hrs. I had a girlfriend that lived in the same city and landline to landline calls were absolutly F R E E ! God I miss those days!

• India
15 May 07
I never talk for more than 10-20 minutes and those of my friends who talk longer then I remind them that they have to pay the bill so better stop now.Once there was an emergency I was trying to call home and line was busy as my neice has this habit of talking for long time , so I was unable to connect home. Later she was scolded like anything.

• Philippines
15 May 07
yeah, me too. i get scolded a lot of times for talking on the phone for more than an hour. thanks for responding! =]

• United States
15 May 07
Long before cell phones, I spent 8 hours on the phone (all night), talking to my then-future husband. We were separated by 6 states, and he was leaving on the train from New York City to Birmingham, Alabama to visit me a few hours after he hung up to get ready. 15 years later, I cant remember one thing we said to each other! LOL!

• Philippines
15 May 07
that's a record you got there. before i must admit that i'd try my hardest to break the record i made. now i find it pointless. lol! thanks for responding! =]