What do you know about Brazil?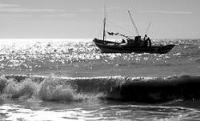 Brazil
October 22, 2006 12:00pm CST
I am curious to see what you think or have ever heard about my country. Please don't forget to identify yours. If you know nothing, check this www.madeinbr.blogspot.com
3 responses

• Australia
26 Oct 06
I live in Australia and so Brazil really is the other side of the world to me, the only things that I really know (or think I know anyway) about Brazilians are 1. they seem to like waxing, 2. they seem to like parties and festivals, 3. you all love soccer and 4. ronaldo, a really famous and good soccer player plays and comes from there. Oh and you have nice nuts and coffee too. How did I do?

• Brazil
26 Oct 06
That's great. I can use these answers in my classroom, for I teach English at a private school. Anyaways, I didn't get "to like waxing"; we like parties (any party) and, we also love soccer (still feel ashamed for the world cup performance). Yes, nuts and coffee are a must. Thanks for this.

• Australia
26 Oct 06
Anytime. I think its fantastic that you are a teacher. I'm going back to university myself next year to finish my bachelor of education. I want to teach high school english (but I dont think its the same as yours mine's studying english literature yours would be english as a language yeah?) Anyway hope your having fun...

• United States
28 Oct 06
i know that the amazon river is there and it is the second longest river and it has rainforest there

• Brazil
29 Oct 06
The Amazon river is not only the second longest but it is also the first in water volume. The rain forest, which is called Amazonia, taken by the name of the State where it is located, spreads around other South American countries and is also the largest in the world. Tell me where you are from and thanks for answering. At least I know people hear more than just soccer when relating to Brasil.

• Brazil
25 Oct 06

I live here! (Brazil) in a small city in the corner of the end from where the world finishes! XD before they already wonder Coke exists here, I am already going answering... Very funny!! XD