can you sleep without pillows?

Philippines
May 15, 2007 8:06pm CST
this would have to be a basic question: what if you had an emergency and you had to sleep in an evacuation center? would you demand for pillows or can you sleep even without pillows? me, i think i can sleep without pillows if im too tired. :) what about you?
10 responses

• Canada
16 May 07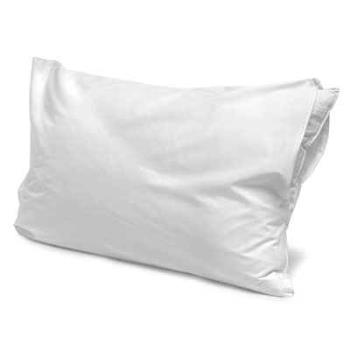 Because I have neck issue I need the support of a pillow. If I do not have a pillow the strain on my neck causes migraines, my TMJ and my neck muscle to seize. So I do prefer a pillow.

• Philippines
21 May 07
oh, im sorry to hear about your condition. please do take care and dont forget to lie down with a pillow! :)

• United States
16 May 07
i really dont think i could sleep without pillows i have to have atleast 4 of them ... although i have went to bed with out them before when staying with friends and tried to use my arm or the blanket ... but it all sucked! and i could not sleep at all what so ever ... so yea lol the answer is ... NOPE!

• Netherlands
16 May 07
I throw my pillows aside when going to sleep by default, I can't sleep on a pillow well so it wouldn't be any problem for me at all.

• Philippines
5 Jun 07
Oh that is a hard one, i love pillows and it's really hard for me to sleep without it. But in Cases of emergencies like this one, i think my bag can be my pillow or anything that i could use as long as my head is not level with my body in sleeping.

• Philippines
6 Jun 07
hi there! ;0 i have experienced many times to use my bag as a pilloz. ;0 sometimes, it is just my teddy bear, named pammy. because sometimes, me and my family go on car trips, and i cant really lie down to sleep, so i just use my teddy bear or my bag as pillow. ;0


• Philippines
25 May 07
well, good for you. i think we're the same, i can sleep without pillows but i cant give assurance that i'll feel comfortable. lolz. :)

• India
16 May 07
yes i can sleep without pillows

• United States
26 Jun 07
It would be reminding me of a stranded passanger at an airport. I would never feel comfortable sleeping without any pillows. I couldn't even do it for one night because it would hurt my back

• United States
26 Jun 07
If I couldn't have a pillow, I would try to roll up a jacket or blanket or something that I could rest my head on. I like to have my head and neck elevated a bit while I sleep, otherwise I get a really bad pain in my neck the next day.

• United States
26 Jun 07
I can not sleep without something under my head. I would not demand pillows but I would have to find something ball up under my head.

• United States
9 Jun 07
I wouldn't have a problem because I usually don;t sleep with pillows any way. It is hard for me to find a comfortanle pillow. Most Pillows make my neck hurt, so I just don't sleep with one.