Kids and cartoons.

United States
May 15, 2007 10:45pm CST
I was just wondering what cartoons are you all allowing your children to watch? There are so many cartoons on T.V. right now which ones do you think are appropriate for your kids to watch? Like for example my 2 year old love Thomas the Train and Sponge Bob and a few others. But my older kids like to watch The Simpsons and Family Guy. I really don't like for them to watch those cartoons but they still do at times. Are there any cartoons you do not allow your kids to watch? And are there any favorites that you always allow them to watch?
6 responses

• United States
16 May 07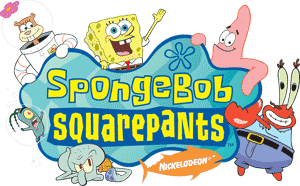 My kids (4 and 2) are allowed to watch the cartoons on Nick Jr and PBS Kids. They love Dora, Blue's Clues, and Spongebob. My older daughter also really likes to watch Caillou. They are not allowed to watch The Simpsons, Family Guy, or American Dad. Just because it's a cartoon, doesn't mean that the content in it is appropriate for them.

• Canada
18 May 07
I don't even allow The Simpsons or The Family Guy on my TV.I think they are inappropriate for ANY age!I don't even allow my 16 year old watch them and they are blocked from my TV for when they do come on.....myself,I LOVE Sponge Bob and watch him daily with the family

• United States
16 May 07
We watch Fraggle Rock, Dora and Diego, Wonderpets, Sesame Street. We don't watch Power Puff girls, Sponge Bob, Jimmy Neutron, any of those.......

• United States
16 May 07
I don't really like my daughter watching too much tv. But of course just as I'm saying that she's sitting here watching tv lol. The only cartoons I really let her watch are on the disney channel. I'll let her watch Mickey Mouse Clubhouse and Little Einsteins. I like those because it actually teaches her about shapes, colors, numbers, art and music. I'm not a big fan of Nickolodeon just because looking back on some of the shows I used to watch I can't believe my mom let me watch them. Like Ren and Stimpy...OMG that show is just so gross lol. But I know there are some good shows on there but I tend to stay away from that channel all together.

• United States
16 May 07
The cartoons that I allow my kids to watch are sesame street, clifford the big red dog, little einsteins, higgly town heros and dora. I don't think that the Simpsons and Family guy are really kid cartoons, I see them as adult cartoons so I don't let them watch them.

• United States
16 May 07
What we watch is Noggin, the cartoons are educational and have real morals and examples of life that I find refreshing and I do not worry that my grand babies are watching to much of. I find myself singing the songs from blues clues and those of Laurie Berkner all of the time.