favorite team in nba!!!!!!!! and favorite player!!!!!!!!!!!!!!!!!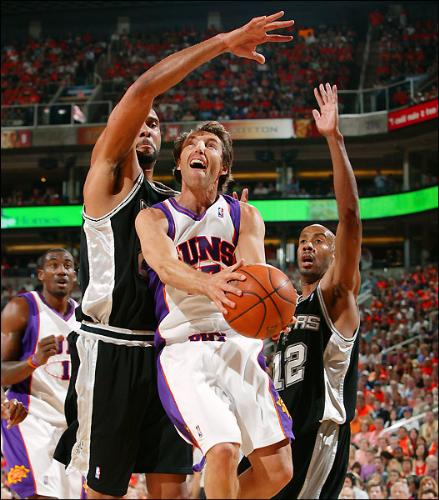 Philippines
7 responses


• United States
30 May 07
The best team in the League is the Pistons and you cant just pick one player off that team you have to pick atleast 2.



•
18 May 07
my favorite team is the LA Lakers... Kobe is the best player right now. I think that Kobe is much better than Wade, Carmelo and LeBron combined. Its just that the Lakers dont have another scorer thats why they lose the first round against the suns. Trade Walton to Indiana to get Jermaine, thats the plan for the next season.

• United States
17 May 07
I have been a Warriors fan for all 23 years of my life... believe me, I came out cheering them on. As far as my favorite player, I would have to go with... Paul Pierce. I don't know, I have been a big fan of his since he played at Inglewood High School down in L.A. From Kansas to the NBA, I have been following his career. He's a great all-around player, from scoring to rebounding and defending, he can do it all. Man, I'd love to see him with Baron Davis and re-unite the all-City backcourt of Davis and Pierce from L.A.