How nosey are you?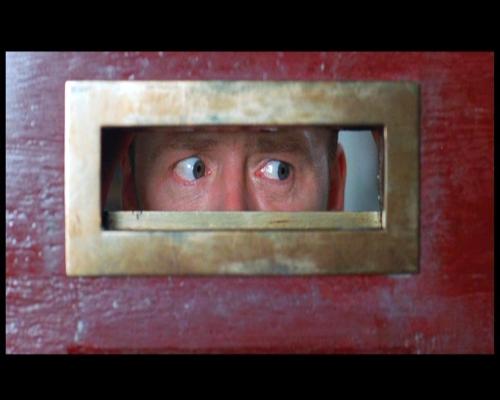 May 17, 2007 8:48am CST
Are you a busybody? Do you love to gossip? Are you a net-curtain-twitcher? Do you think you know everything about your neighbours, whether or not you know them personally? In my opinion, people in villages tend to be more overtly nosey, under the guise of "community", but people in suburbs and cities tend to be just as nosey, they just try to hide it more. If there are commotions or events happening near our home, I do notice, and will comment on it, but I certainly don't become obsessive. So are you the nosey type? Or have you ever been the victim of nosey neighbours' spying? What do you think about nosiness - is it community spirit, or is it just nasty and petty? Share those thought-bubbles with the world :-)
6 responses

• China
6 Jun 07
hmm,i am not a nosey person,and most time i don't want to involve in other person's personal affairs.i think that's a way of staying out of trouble. now i am living with three other girls,and we have different routines every day,when we are back to our domitory,we will talk about what happened to us and exchange things like that.but if someone don't feel like to talk,i will never ask.

•
6 Jun 07
That's a good attitude to have in general. I think there's a difference between being interested and concerned for friends, and being a busybody. I think that you tend to find more nosey people in little villages - I once lived in a village in the countryside, and there was one woman who was always popping to everone's home being intrusive, and gossiping about everyone else. I've never met anyone so nosey as she was!! Thanks for your input Yanstill :-)

•
7 Jun 07
Yes, I was always polite to her, but people used to always have to be on the lookout to see whether she was around. Her family were all nice people though, and not at all nosey, so I used to feel a bit sorry for them! She did mean well, and to her she was being "community-minded". Ah well, I suppose that in English villages there will always be at least one person like that - it's traditional LOL!



•
31 Jul 07
I share your outlook lols. Privacy is a basic human right which everyone is entitled to! Thanks for your response, and all the best :-)

•
1 Jul 07
I am the least of them. If my neighbor has burned his popcorn again I would be the last to know. My roommate has got a boyfriend but my neighbor learned of it first. I hate being nosey and I hate it when people pry on my private life. I don't have the skill of asking anything personal. So I can't be a journalist, NEVER!!

•
6 Jul 07
Good for you! I think it's to your credit that you value your and others' privacy. And it's also to your credit that you don't want to be a journalist - they're almost as bad as politicians and lawyers!! Thanks for your response Jemina, and have a super weekend - I won't ask what you're going to get up to over the weekend, as that's your business not mine :-)

• United States
8 Jun 07
sometimes being somewhat nosey can help you. I mean as far as knowing whats going on arround you. It can be carried to0 far ...no doubt but I think everyone has some noseiness in them, dont you????

•
9 Jun 07
I think that it's definitely a good idea to know what's going on around you, but I don't think that this counts as nosiness! Being interested isn't the same as prying, and wanting to know the intimate details of peoples' lives. Nosy people overstep the boundaries of others' privacy without invitation, and that's the big difference I think. There's also the factor of sneakiness and gossip that goes with some nosiness. I think that society in general is getting nosier, probably to compensate for a lacking in community spirit! You make some interesting points there, thanks for your response!

•
8 Jun 07
I do my utmost to avoid other peoples 'business' as I have more than enough of my own to keep me occupied!! One of my neighbours is a right old nosey parker! We live in a very quiet cul-de-sac, but he's always curtain twitching. Last time I cut my front lawn, I noticed him watching me sweep up the grass trimmings. Of course he ducked behind the curtains when I looked up! lol. I was actually amazed that someone could be SO bored that watching me cut my grass was something to do!

•
9 Jun 07
LOL! I think that cul-de-sacs lend themselves to net-curtain-twitchers! Either he's exceptionally bored, quite shy and wants to make friends, or maybe he fancies you and is checking you out (have you seen Family Guy, with the old neighbour?). Perhaps if you waved at him next time, that might deter him, if it's nosiness!

• United States
17 May 07
I guess I am nosey about my family and friends..but not really about people on the street..I guess people tend to be nosey when they are bored..

•
17 May 07
I think you're right about that - and I think that bored mentality leading to nosiness is the same one which leads people to become addicted to soap-operas. In fact, if you think about it, soap-opera-addiction is basically a socially acceptable way for people to be nosy, isn't it! I don't think that being interested in what's going on with your family and friends is necessarily nosiness though. I suppose it depends on what extent a person takes it to. There's definitely a world of difference between caring and having an interest in those closest to you, and living vicariously through them. Thanks for your response, and all the best!