Do you like eating fruit and vegetables ALL THE TIME?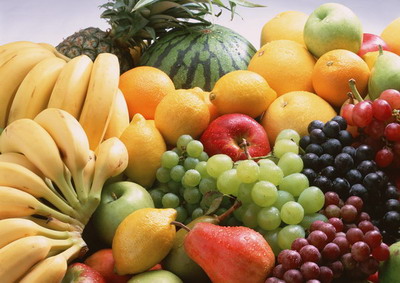 China
May 18, 2007 2:05am CST
It's good for us to eat fruit and vegetables. They provide us various kinds of vitamins we need each day. So we should eat more rather than refuse to eat them. When I was a little girl, I didn't like eat them. But now, I change a lot and begin to like them. I heard that many others did not like fruit and vegetables when they were a child. Is there anybody who likes eating fruit and vegetables all the time?
8 responses

• China
19 May 07
i think if i have to eat fruits and vegetables all the time and nothing else is avaiable,then i will not like to eat them. actually i just like some particular fruits,for example,banana,pineapple,grape,watermelon,but i don't like oranges,mango,and litchi.


• United States
21 May 07
We eat veggies every day and we do choose to eat a lot of fruit in the summer time. We have several kinds of fresh fruits in the summer and so it is nice to eat them. We usually always have 2 vegetables with dinner every night. Ihave always cooked like that and I have always made sure that my kids ate fruits and veggies each day. They love them!! I have one who loves sauerkaraut right out of the can!!

• Philippines
20 May 07
yup i eat fruits and vegetables all the time coz im health concious and also body concious. when you eat fruit and vegetables even if you eat too much of it you wont get fats.

• Australia
20 May 07
Hello mexshyl I like to eat fruit, almost all kind of fruit. But I don't like vegetables, eat them sometime if I had no other choices. I like fruit from I was a child, and my mom always tried to give me vegetables but I still not eat them LOL. She always said that vegetable are good for my skin, but I still ignore them and not eat them. God bless you *angel www.beautycosmetictips.com

• Singapore
19 May 07
i love eating fruits and vegetables! they add crunch to any meals, the dietary fibre is great on your digestive system, and they are a trasure trove of vitamins, minerals, antioxidants and other wonderful stuff that can only be beneficial for your body!

• Philippines
18 May 07
I love fruits and vegetables. It doesn't only make you healthy, it also makes you fit! :)

• United States
18 May 07
I must admit that, like you, I was not too fond of vegetables and fruits when I was still a kid. However, when I was growing up, I gradually became fully aware of the innumerable benefits of eating such healthy treats. As a result, I've decided to change my diet. I've slowly introduced fruits and vegetables into my diet. Currently, I frequently eat vegetables and fruits, but not all the time. I believe that, ultimately, fruits and vegetables would truly be instrumental in making us physically fitter, emotionally stabler, and generally healthier.