philippines tourist spots

Philippines
May 19, 2007 1:19pm CST
where in the country would you like to go, or had been to? id like to visit unspoiled locations like batanes or palawan maybe.. then dive at the famous tubbataha reef.. or swim with whales in bohol.. or walk the sands of camiguin...
2 responses

• Philippines
25 May 07
I want to go everywhere! I don't travel that much inside the Philippines. I've only been to Cebu, Ilocos, Batangas, Laguna, Pangasinan, La Union, Benguet, Zambales and Pampanga. I wish I could visit more places like Palawan and Bohol and those Hundred Islands but travel expenses inside our country is expensive .

• Philippines
25 May 07
yes, it much more expensive to travel in the philippines than to go to singapore or HK.. talk about airfare and hotel! but been traveling to country since high school, although i might say i havent been to mindanao.. id like to visit palawan/batanes someday.. still undiscovered so it would be a great experience.. why not try traveling alone? its quite fun...

• Philippines
25 May 07
I want to if I had the money. I'm in my last year of college so I can't say that I can freely do what I want and neither am I earning so I don't have money to spend. Although travelling alone, as a backpacker, would be so thrilling! I'd love to live that kind of life!

• Philippines
25 May 07
you should enjoy traveling before you start working.. itll be hard to get vls but at least you have some money to spend.. yes backpacking is quite an adventure! although i had never done it in the country, i did it in bangkok and singapore. and its really a great experience! id love to backpack in sagada-banaue area.. ;)


• Philippines
27 May 07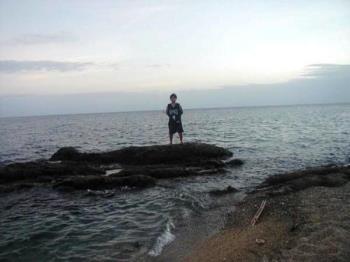 I heard about Batanes and accordingly it's very beautiful and unexplored but it's very dangerous to be traveling and going there. However it's worth the hardships... thrilling...

• Philippines
27 May 07
batanes is still unexplored and exploited by tourist due to its isolation. one needs to fly from laoag to basco, and the fare is expensive. but ive read positive reviews of the islands in magazines. one place id like to visit! nature and culture at its best..